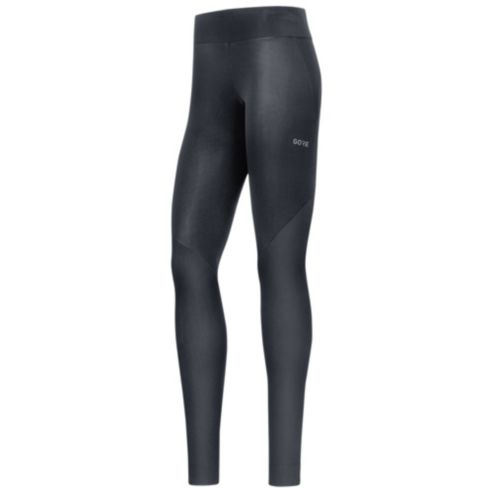 As the weather gets colder and darker, its essential to have running gear that will help keep you safe. And when I had the opportunity to try out some GORE gear, I knew that meant some warmth for those runs too.
First off were a pair of GORE R3 Women Partial Gore Windstopper Tights. I was warned in advance that the pants would probably run tight, so I was happy I chose a size larger than normal. They have a super cozy fabric on the inside that had me wondering at first if they were going to be more lounge around the house pants instead of hit the trails pants. After my first use of them at 6 in the morning, I knew they would be perfect for either. The pants have three layers to them, including a water repellent outer layer and the windstopper mid-layer to help with the cold. They kept me at a good temperature during several early morning runs, and still felt dry on the drive back home. And as a fun bonus, the outer fabric layer made a soft swishing sound that made it feel like I was running extra fast.
Next up was a GORE R5 Women Long Sleeve Shirt. What caught my attention first was the color: hibiscus pink. It was the perfect pink for women who don't like pink. It was not baby pink or anything that would show up in the Barbie aisle. Instead I felt like I was wearing a color highlighter that would keep me safe.
Here's how GORE describes this top:
"This long sleeve feminine cut shirt is designed for ambitious runners. Whether you workout on the road, track or trail, the mesh back will keep you cool on hot days, and the reflective detailing will keep you safe if your run ends in the dark."
I love that part about being an ambitious runner. Because every one of us has goals we are pursuing and we need to feel like a rock star to do so.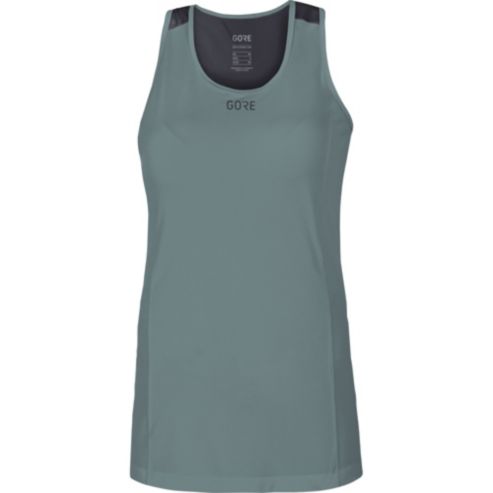 Last but not least for this outfit was the GORE R7 Women Sleeveless Shirt. Even during the cold winter months, I like to layer up using a tank top or sleeveless top. This top fit really well, providing a nice neckline without being too binding. And plenty of room around my arms for movement. It might seem like tank tops are all the same, but you need a good one to help with body temperature during the hot or cold months.
I'm glad to be adding these pieces into my gear for the winter season.
Company: GORE
Products:
• GORE R3 Women Partial Gore Windstopper Tights
• GORE R5 Women Long Sleeve Shirt
• GORE R7 Women Sleeveless Shirt
Thank you to GORE for providing us with sample items. Please read our transparency page for info on how we do our reviews.