Ultimate Direction will always have a special place in my heart. The very first hydration vest I ever received was from Ultimate Direction, and that thing got me through a few 50k trail races without dying. Though I'd still say UD is primarily known for their hydration options, the clothes are most definitely worth considering as another staple to add to your running lifestyle.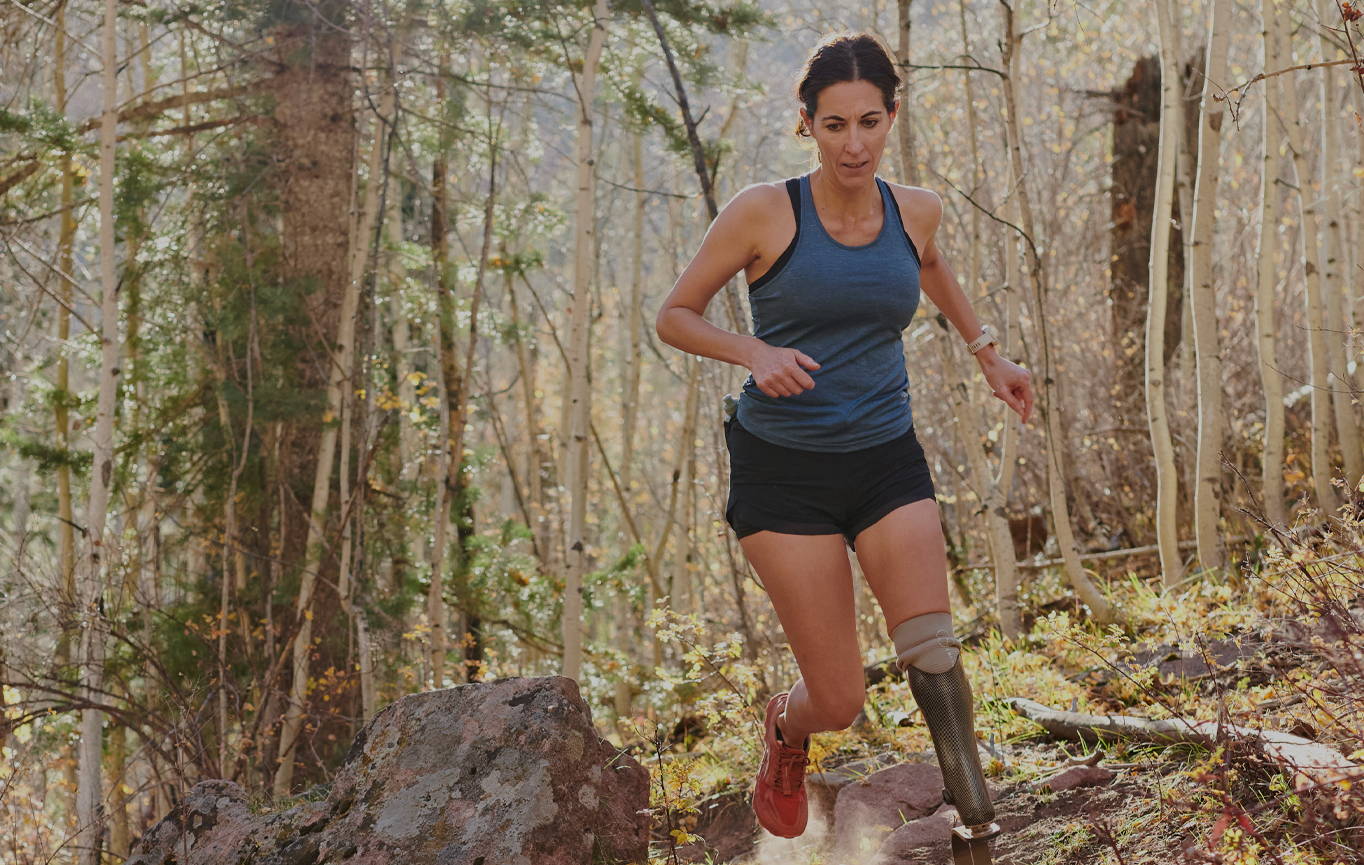 I recently had a chance to test out Ultimate Direction's Women's Velum Pocket Tights as well as their Velum Race Shorts. As a woman with actual hips, it can be extremely hard to find options that are both comfortable and functional enough to wear for several hours on the trails or roads, so I'm always game to try new tights, and as the weather gets warmer, shorts.
Looks
Ultimate Direction sent me the tights in a color called "rust," which is a gorgeous wine shade in real life. I received the shorts in basic black, always a safe bet. Due to the quality and thickness of the material, both the tights and the shorts are very flattering and good at hiding the lumps and bumps on this not-terribly-skinny figure. I'd give them high marks on the squatability scale for the same reason. The material remains opaque when it stretches and this is a glorious thing.
Function
As I get more and more picky about my running gear, I've made it to a place in my life where pockets are essential. Yes I have all sorts of fanny-pack style belts and jackets and what-not, but I always like to keep my phone in an easy-to-access side pocket when I run for safety reasons. Some tights will really sag when you put your phone in a pocket, but that's thankfully not the case with these tights.
There are other storage options on these tights as well, as there is a 360 degree waistband pocket which is fabulous!! This pocket is wide enough to accommodate a phone or some other small items, like nutrition, keys, an ID, or whatever else you want to keep handy.
Speaking of pockets, the Velum Race Short has 4 of them, also 360 degree-style and built into the waistband. They make up 2 front key pockets, a back phone pocket, and a side pocket that's perfect for gels. Though there are no side pockets built into the shorts like there are in the tights, there are still plenty of options here for carrying your essentials.
Construction
Hurray for moisture-wicking fabric!! Despite the material being thick (perfect for cold weather running!) they still keep you dry even as you sweat. The fabric moves moisture away from your skin. Both the shorts and tights are made with high-stretch Lycra and the elasticity is awesome. These bottoms move with you and they feel like a second skin in the best possible way. There is no bounce, creep, ride, or sag in these.
Fit
The tights and the shorts fit True-To-Size in my opinion. They are not as compressive as some of my other legging-style tights and shorts, but they stay up even without an internal drawstring which is AMAZING. I love a drawstring when it's called for but I hate losing them in the washing machine and having to rethread them into the clothes. Who has time for that? These have anti-chafe flat lock seams and a wide waistband. The "lay" of both the tights and the shorts is very comfortable and I don't feel them digging or itching anywhere on my body.
I am so incredibly thrilled that the shorts come in a 6" inseam length. Many shorts are 5" which is great but I've always wanted them a tad longer. On the other hand, 7" is almost too long on my short legs. For those of us with thigh gap, we need coverage there, especially on a hot and sweaty day. These shorts are absolutely perfect.
Overall/For Consideration
Ultimate Direction knows runners and what they need. You already trust them to keep you going out there with their packs. Now it's time to check out their clothes.
Details
Women's Tights:
Inseam: 27″ / 68.58 cm
Weight: 4.96 oz / 140.0 g
Primary/Body: 68% Polyamide, 32% Elastane
Women's Shorts:
Inseam: 6.0″ / 12.70 cm
Weight: 8.8 oz / 250.0 g
Primary/Body: 68% Polyamide, 32% Elastan
_______________________________________________________________________________________________
Thank you to Ultimate Direction for providing us with test products. Please read our transparency page for info on how we do our reviews.