It's time to add to your race calendar the 2022 Hardesty Hardcore trail run! This 14 mile or 5.5 mile trail run, which is the fourth event, (of six,) in the Run Big Trail Series by Level 32 Racing, takes place on Saturday, September 3rd, 2022 at the Hardesty Trailhead located just west of Oakridge, Oregon.
The Hardesty Hardcore event offers two distances, the 14 miler which is considered very challenging and has a 4 hour time limit, or the 5.5 mile course which is an easy to moderate course. The 5.5 mile course will offer gradual rollers, which would make it a great race for a trail runner just testing the water in these events.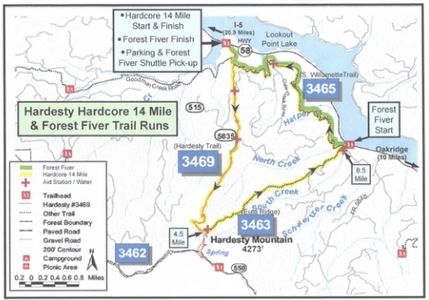 The 14 miler will have a total elevation gain of approximately 3,300 feet with the same descent. The final 5.5 miles of the 14 miler is on the same 5.5 mile course as those participating in that event. Make sure to check out the course map on the website to see what is in store for each event! If you select the 5.5 mile event, note you will take a shuttle from the Hardesty Trailhead parking lot at 8:15AM, so please be prepared to arrive a little early. The 14 miler starts at 8:00AM, and the 5.5 miler starts at 8:30AM, after folks catch the 8:15AM shuttle to the 5.5 miler start line.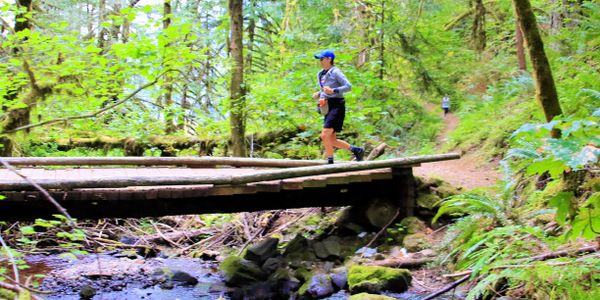 Aid on the course will be excellent, with water and snacks available at four points on the 14 miler and one point on the 5.5 miler. Awards will be presented too. The overall male and female winner as well as the top three in each age group/event will receive awards.
It's super easy to get to the Hardesty Mountain trailhead. Take I-5 to exit 188-A towards Oakridge. Drive about 21 miles and you will see the trailhead on the south side of the road. Both events are run on single track trails, and there is limit parking – therefore, please note this event has an entry limit, so please register early.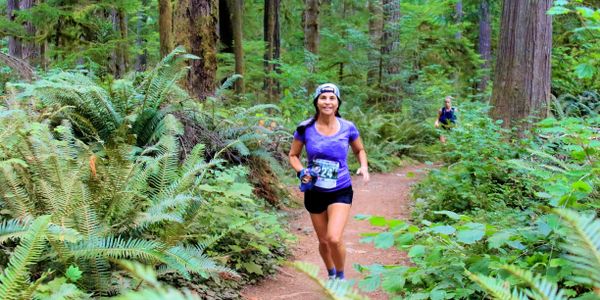 The 14 miler entry fee is $40 and the 5.5 miler is $30. Youth age 17 and under and seniors age 60 and over save $5. Add $14 for an event tech shirt, and please note that early shirt cut off is September 1st.
I've been very impressed with the Level 32 trail events I have participated in. I highly recommend you check out the Hardesty Hardcore. Get registered quick to secure your spot with the limit entry field, and have a blast!
 Details:
What: 2022 Hardesty Hardcore 14M/5.5M
When: Saturday, September 3rd, 2022
Where: Hardesty Trailhead, Hwy 58, Oakridge, OR
Cost: 14M is $40 and 5.5M is $30. $5 discount for Youth (17 & under) and Senior (60 & over.) Additional $14 for tech shirt
Register: Here