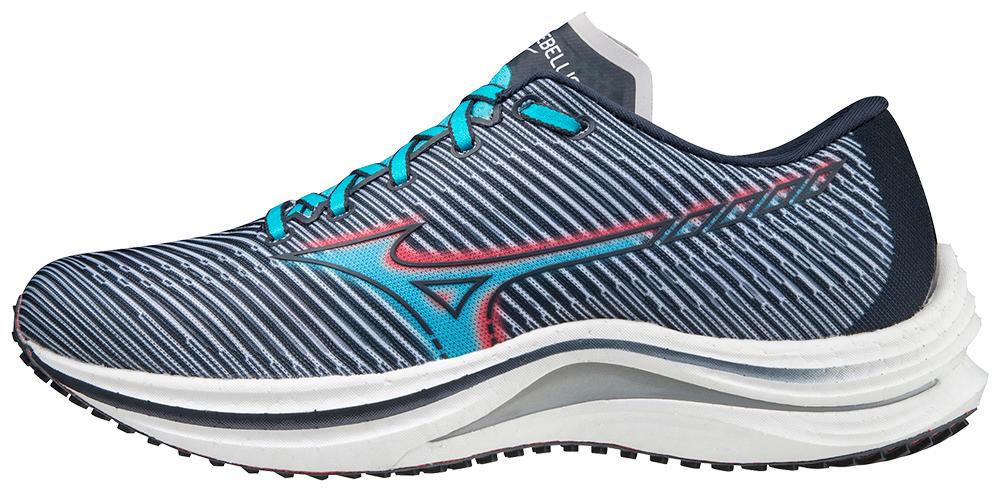 You know that excitement you get as a runner when a new shoe is released and it turns out that you really love the look of them? We all know that function is more important than aesthetics, but it sure adds to that runner's high if you're actually stoked to try on a new pair of slick-looking shoes. This is exactly how I felt when I opened the shoebox to see the Mizuno Wave Rebellions for the first time. It was love at first sight!!
I've always loved Mizuno. They are a global leader in running shoes, and it shows. They make unique shoes and are always a solid choice for running. And as mentioned above, they are pretty sharp looking as well.
The new Wave Rebellion was created with the goal of offering optimized speed to runners in a shoe that's also comfortable. Imagine that! In my personal experience, shoes are usually fast or comfy but rarely both. The cushion in a cushy shoe is generally heavy, which defeats the very properties of a shoe used for speed. The Wave Rebellion is different.
The Wave Rebellion has a glass fiber reinforced wave plate which starts at the heel and forks into the forefoot, which provides a quick toe off. The shoes, as a result, are fairly rigid and offer "1,141 percent more snap than Mizuno's standard wave plates." The shoes are aggressive and the soles are super "grippy" (technical term for ya'll there,) but the bounce literally helps keep runners on their toes in the forward direction.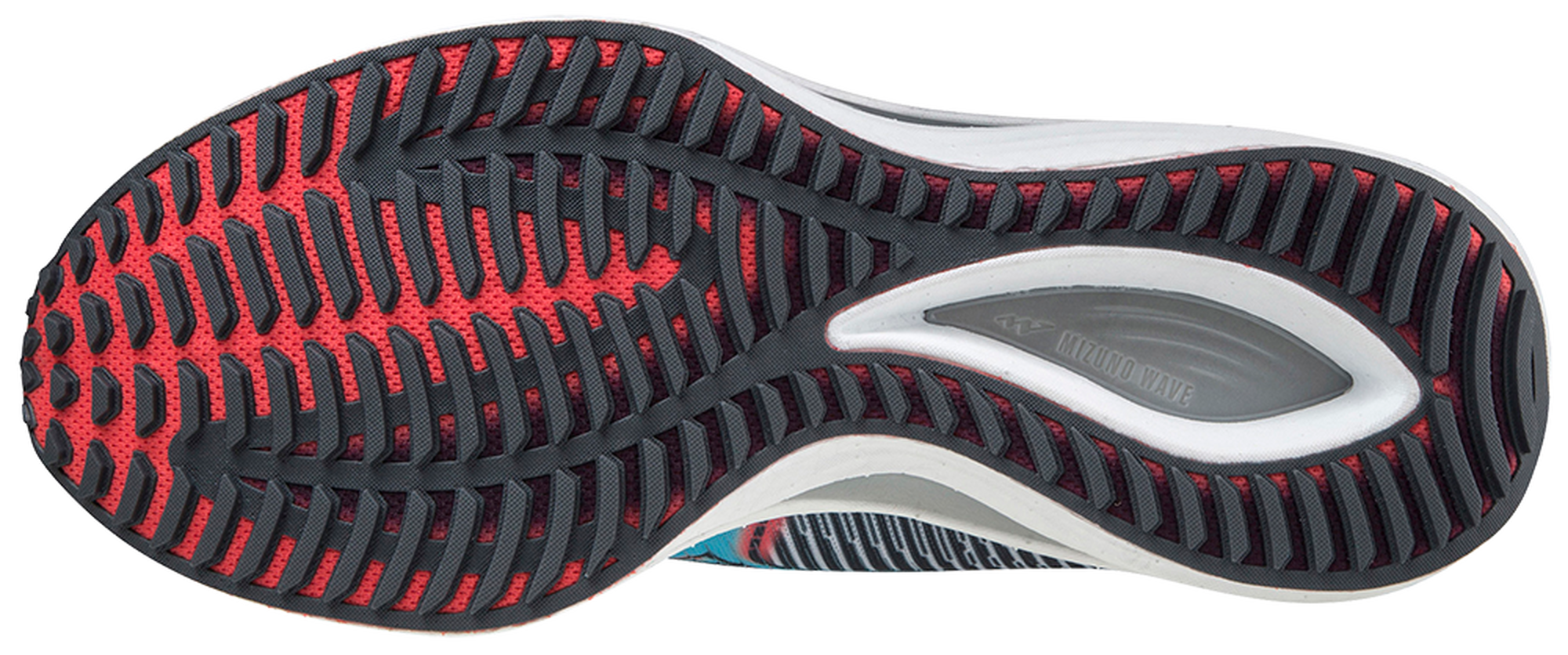 The first time I tried the Wave Rebellions on, they felt a little clunky. The sole felt more like something you'd find in a trail shoe than a road shoe and they felt back-loaded on my feet. But as soon as I took off for my first run in them, I forgot all about those first impressions. The shoes performed well and made me feel faster, and though I generally like a lot of cushion in my shoes, these never felt like they were lacking despite the lighter frame.
The Wave Rebellion features a pebax based material called MIZUNO ENERGY LITE, which is cushioning technology to help achieve responsiveness and a faster feel. This keeps the shoes from feeling heavy on your feet, and instead the shoes feel airy and light. The G3 PU resin outsole is super lightweight and the mesh upper helps with breathability.
I love the lockdown stable feeling of the gusset tongue on these shoes. I've noticed more and more shoes changing the tongue style on their shoes, and this one provides some great horizontal stretch and longitudinal hold.
The Wave Rebellion is a neutral shoe, and there is no wide-specific version. I typically want more room in the toebox in many running shoes, but these feel very comfy and not as narrow as some. The Wave Rebellion as it compares to Mizuno's other shoes is 9mm wider at the heel, 6mm wider at the midfoot, and 5mm wider at the forefoot.
The style of these shoes has already garnered compliments. There is a 3D sublimated look to them that gives a blurred effect as you pass other runners, as though they are saying "eat my dust."
Overall, I love both the look and feel of this shoe. These probably won't be my go-to for double digit runs, but they will work great for many 6 milers to come. They feel good on my feet, make me feel faster than I am, and they are cute enough to wear all day.
Company:
Products & Price:
Specs (from website):
MIZUNO ENERZY LITE
MIZUNO WAVE®: The MIZUNO WAVE® plate disperses energy from impact to a broader area providing a stable platform and a superior cushioning.
G3 Outsole: Outsole provides superior grip with less weight. G3-DR provides added durability in key contact points.
Eco Friendly Materials
Drop: 8mm
Weight: 7.4 oz (size 8)
More about: Mizuno
Since its foundation in 1906, Mizuno Corporation has developed products and services and utilized the value of sports under the management principle that "we will contribute to society through the advancement of sporting goods and the promotion of sports". We will actively spread the value of sports even in everyday life and contribute to making people around the world happy through the power of sports.

Mizuno USA, Inc. is a wholly owned subsidiary of Mizuno Corporation, one of the largest specialty sporting goods manufacturers in the world. Mizuno USA, Inc. manufactures and distributes golf, baseball, softball, running, volleyball, swimming and tennis equipment, apparel, and footwear for North America. Mizuno USA, Inc. is based in greater Atlanta, Ga.
Thank you to Mizuno for providing us with a sample pair. Please read our transparency page for info on how we do our reviews.