Earlier this week, Under released their fastest performance running shoe – the Flow Velociti Wind. We have been putting a few miles in over the past few weeks and here are our initial thoughts. 
Looks:
I really liked the visuals on this shoe. Their upper, which they coin "Warp" has some fun colorways (the one we reviewed being the most "out there" in terms of uniqueness. The cross-hatched mesh design is visible in any of the hues available and overall the shoe is pleasanat to wear. The upper is also functional in that it's super lightweight and breathable – perfect for those looking to shine visually, as well as on the road.
Construction:
Continuing with the mesh upper, the construction is a little big different than other shoes out there. The crosshatching provides more than a visual pop and this sort of construction is the figurative glue that holds the foot snugly – moving away from separate fabric additions.
To be honest, I have been very pleasantly surprised by the support it offers. Generally speaking, though I really enjoy knit shoes, they don't always feel the most stable to run in for significant distances. They do the job in short spurts, but I find myself often utilizing them as a shoe that fills a (necessary) crossover void – where I use them in more casual running settings (i.e. as travel shoes that I can go immediately from plane to path). However, the Velociti goes well beyond this and it feels like a running shoe through and through – and that's a good thing.
The midsole (the namesake Flow highlighted in the shoe name), also seeks to avoid multiple materials by being crafted from just one piece single piece of material. In my few weeks of running in them, I have found that the shoes propel me forward at a very comfortable rate. It's not a mega-rocker by any means – which I have found can be a little too much for me – so this has been almost a perfect sweet spot. It is also on the firmer end of the spectrum – a nice balance between plush and stiff.
As for the sole, Under Armour really went all in on keeping things light by removing rubber from the bottom. One may think this leads to poor grippage, but I have had absolutely no issues on this realm. In fact, I did venture out in some suboptimal conditions and was expecting to have issues, but those never came. Plus, it looks pretty cool too.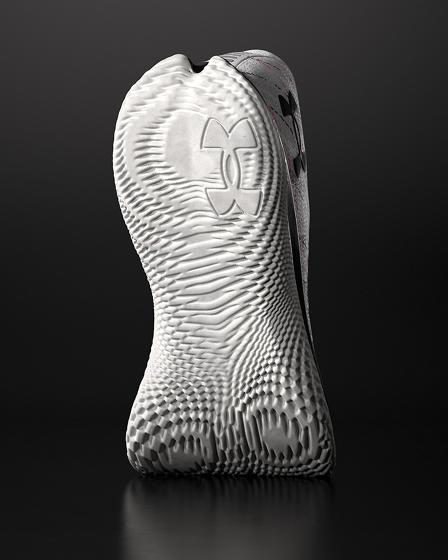 Under Armour informs us that over 130 elite athletes ran more than 11k miles to test it, but as one pretty average runner can attest – it lives up to the hype. For a performance shoe, I think this is one that can actually be used in all running situations – from daily treks to speed efforts to racing. As far as performance running shoes go, the Flow Velociti Wind shines in it's price point. At only $160, it pales in comparison to competitors' performance line.
---
Products & Price:
Specs (from website):
Weight: Men's 9 – 8.5oz (241g) / Women's 7 – 8.02oz (227g)
Heel: 26mm
Forefoot: 18mm
Offset: 8mm
More about Under Armour Flow Velociti Wind 2:
Technology moves fast and runners' demands grow, and UA understands the importance of meeting the athlete where they need us. Expanding Under Armour's Flow running shoe collection that debuted in early 2021 with the UA Flow Velociti Wind and its disruptive all-in-one cushioning system, the UA Flow Velociti Wind 2 is here to bring runners up to speed — literally. The Flow Velociti Wind 2 features the same groundbreaking singular, ultra-responsive and long-lasting midsole compound as its predecessor. The UA Flow cushioning platform eliminates the need for rubber on the outsole, drastically reducing the weight and giving runners the feeling of light and effortless speed — the feeling of the wind at your back.
---
Thank you to Under Armour for providing us with test shoes. Please read our transparency page for info on how we do our reviews.