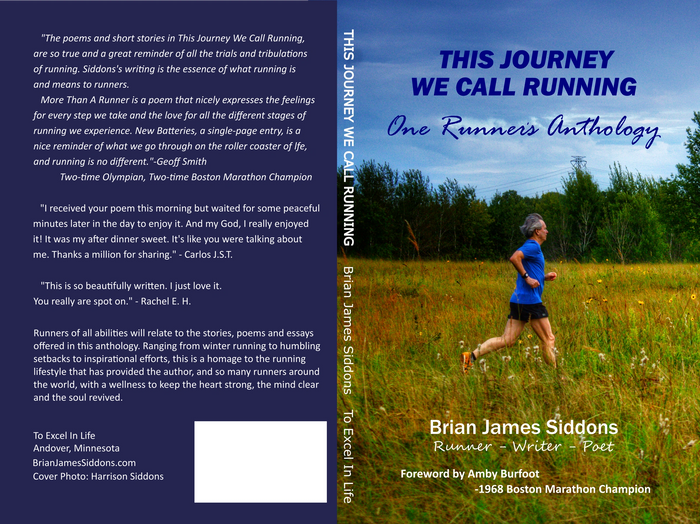 The following has been submitted by Run Oregon reader, Brian James Siddons – Runner, Writer, Poet.
We've all been there on race day. Plans made, gun goes off and instantly our brain becomes a balloon let loose at the fair. Thoughts we had prepared for weeks, maybe months, to succeed on race day are dispersed to the wind, as is our only chance for success. Holding back at the start of a distance race is a learned response. Only a select few can survive an all-out assault on a course, the rest of us truly need a plan we can stick to, no matter how excited or nervous we are in the staging area. Why let all that training go south when it counts? Here are four words to help you stay calm and keep racing well. Try it out for your next race, or even your next effort workout, you'll be amazed at how a few key words can get you from start to finish better than you've felt before.
Patience. Thanks to tapering, your body will feel the best it's felt in weeks. Like a new pair of shoes, you'll need to ease into the race and break in this fresh bod. Rush too quickly and you'll bust at the seams.
Trust. You've put your 'miles in the bank', so believe in your training and stick to the plan. You'll gain no dividends if you look for a quick payoff after months of investing into your race day goals.
Fortitude. There's a crucial point in every race when you are asked to dig deep, and it's well before the final miles. Finding a mantra, a thought, a prayer, whatever it takes to keep you engaged in your goal, you need to find it during this stretch. You will get through it.
Courage. Closing out a race is the single most important part of smart execution. At this point you need to grant yourself the opportunity to succeed. It isn't easy. Opting-out of a great performance is much easier.
Find your key to unlock the power of letting go and allowing yourself not only the chance to see how fast you can run, but how brave you can be.
Brian is a lifelong runner (1972, first year of high school cross-country) and over the decades since, has run everything from 5k to 50 milers. Boston Marathon finisher (2018 & 2019), 2019 Minnesota Senior Games 800/1500m. 2019 Masters All American, Track: 1500m/3000m, Road:5k/10k).