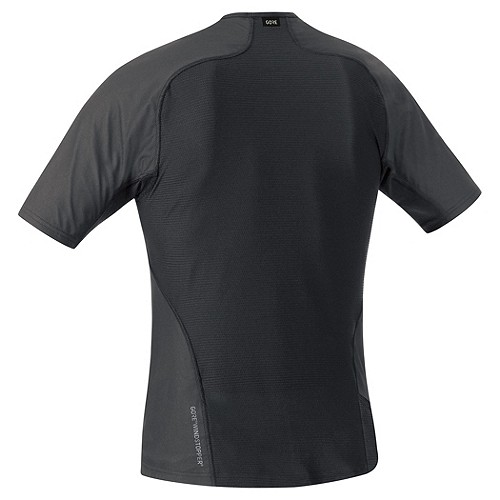 I don't think much about wind when I am running. I mean, I know it's a factor when I run along the river or on certain blustery spring days. But overall, I just deal with it and tough through keeping my body warm with long sleeves. So I was a little ho-hum about trying out the GORE Windstopper Base Layer Shirt. I have taken this out for some long runs in Salem's Minto Brown park – a location that sees a fair amount of wind during certain seasons. There is a lot of open space, as well as some routes right along the Willamette River – which always seems to be blustery. I found the fit to be pretty tight – however I think that may be by design. It may be tight without an overshirt (though you could if you wanted to), a tight and secure fit means no room for wind to get through. I am on the borderline between sizing up, as the tightness wasn't constricting or uncomfortable – just secure (and a catalyst for letting me know I need to lose some pounds in my gut), but if you find yourself in that middle ground, you may wanna go a size higher.
But as far as performance goes, I was really quite surprised that I felt a difference. At times I was dealing with some pretty strong and steady gusts, and though I am generally fine with colder temperature runs, I know this run would have been on I would historically cut a little short due to the constant airy barrage cooling my body temperature down and wearing me out quicker. Though running into the wind for extended times was a challenge, I legitimately remember thinking that, while my face is cold, my core felt really nice. I ended up having no issues with finishing out a fully planned distance, despite the weather.
I have felt the same way over more runs and have continually been pleasantly surprised. Overall, this is a piece of apparel I didn't really even know I needed. I think it would also work perfectly for other outdoor activities – like cycling – or even just being out and about in a windy location (looking at you Oregon Coast).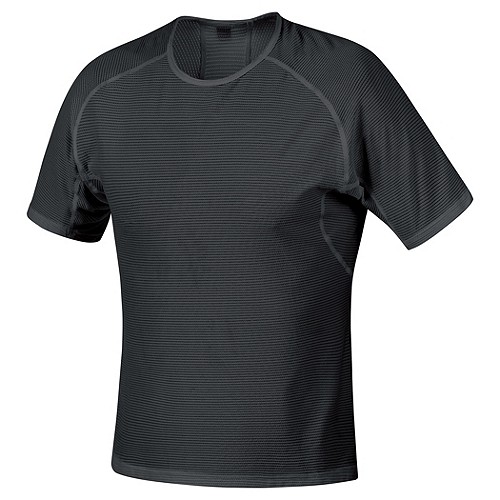 Gore's Base Layer Shirt looks and works similarly to the previous base layer but without the added wind protection qualities (this isn't rocket science folks). It also fits tight but it does have a nice extra long back making it a little easier (for me at least) to wear out in public as a standalone top when running. Shoot, if I can get shed some pounds this winner, this will be a nice addition to my summer running drawer. It fits really soft and has some great moisture-wicking qualities. This means that those still-warm fall runs remain some of the best, as opposed to needing to cut them short when chilled to the bone.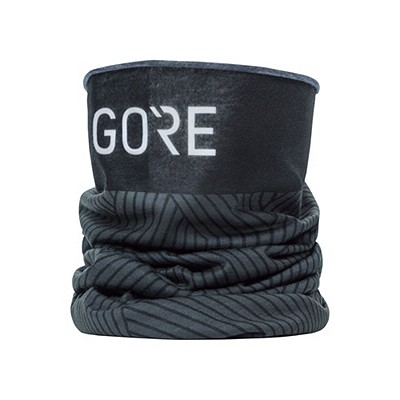 If there's one thing that will keep me from running in the mornings it's having that chill that hits you right off the bat when you step foot out the door. I can generally deal with a chill in my legs or torso, but it's those less "cushioned" areas that are the worst. For me, aside from my hands and fingers, the neck is a place that is a trouble spot. The GORE Neckwarmer is a multi-functional piece that can be worn numerous ways on the neck and head. I have used as both a warmer for my neck, and also as a a head and ear cover as well. It's a nice piece that will keep me moving towards the door this winter.
---
Company: GORE (Facebook)
Products and Price:
More about GORE:
We strive to push the boundaries of fabric technology, through a never-ending process of improvement.

You can see our commitment to this process in the engineering of our prototypes, right through to thoughtful details in the end product. Once we have developed a product as far as it will go, we just keep on going.

People are at the core of this evolution. Every GORE® product is the result of integral partnerships.

We collaborate with professional athletes to research, to develop and to test function-first apparel that sets new standards in comfort and protection.

We innovate so that you can experiment more. So that you can take on the elements, push your performance, and challenge your limits.

Together, we embrace our shared commitment to continuously improve,

TOGETHER WE #ALWAYSEVOLVE
---
Thank you to Gore for providing us with samples. Please read our transparency page for info on how we do our reviews.