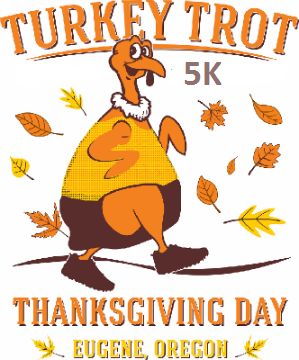 Ready to run that turkey off? Oregon has many races to choose from for the 2023 Thanksgiving Day season, and Eugene puts on an excellent one. So if you'll be in the Eugene area, sign up and get Eugene Turkey Trot 5k/10k on your calendar for November 23rd.
This race has two distances to choose from, a 5k and a 10k around the Ruth Bascom Trail at Alton Baker Park. This race also encourages you to bring a dry or canned food item (or more) to share with the Lane County Food Bank.
---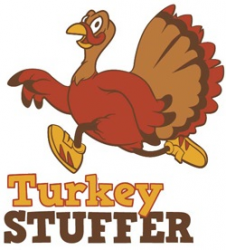 Another Turkey Day race option in the same neck of the woods is the Turkey Stuffer 5k. This race will also be held on Thursday, November 23rd at Lively Park in Springfield. This is a super budget-friendly event that you can bring the whole family to enjoy, and it's a great community tradition. Strollers are welcome, but sorry, no dogs allowed.
The course is flat and winds along through residential streets (see the course map here.) Kids 12 and under will run free thanks to PacificSource Health Plans.
Eugene Area Turkey Trots
Details
When: Thursday, November 23rd at 9a
Where: Alton Baker Park
Cost: 5k is $30 and 10k is $35
Register: Here
When: Thursday, November 23rd at 830am
Where: Lively Park
Cost: $25
Register: Here