"Peace Is The Place. The Work Is The Work. Celebrate The Silence."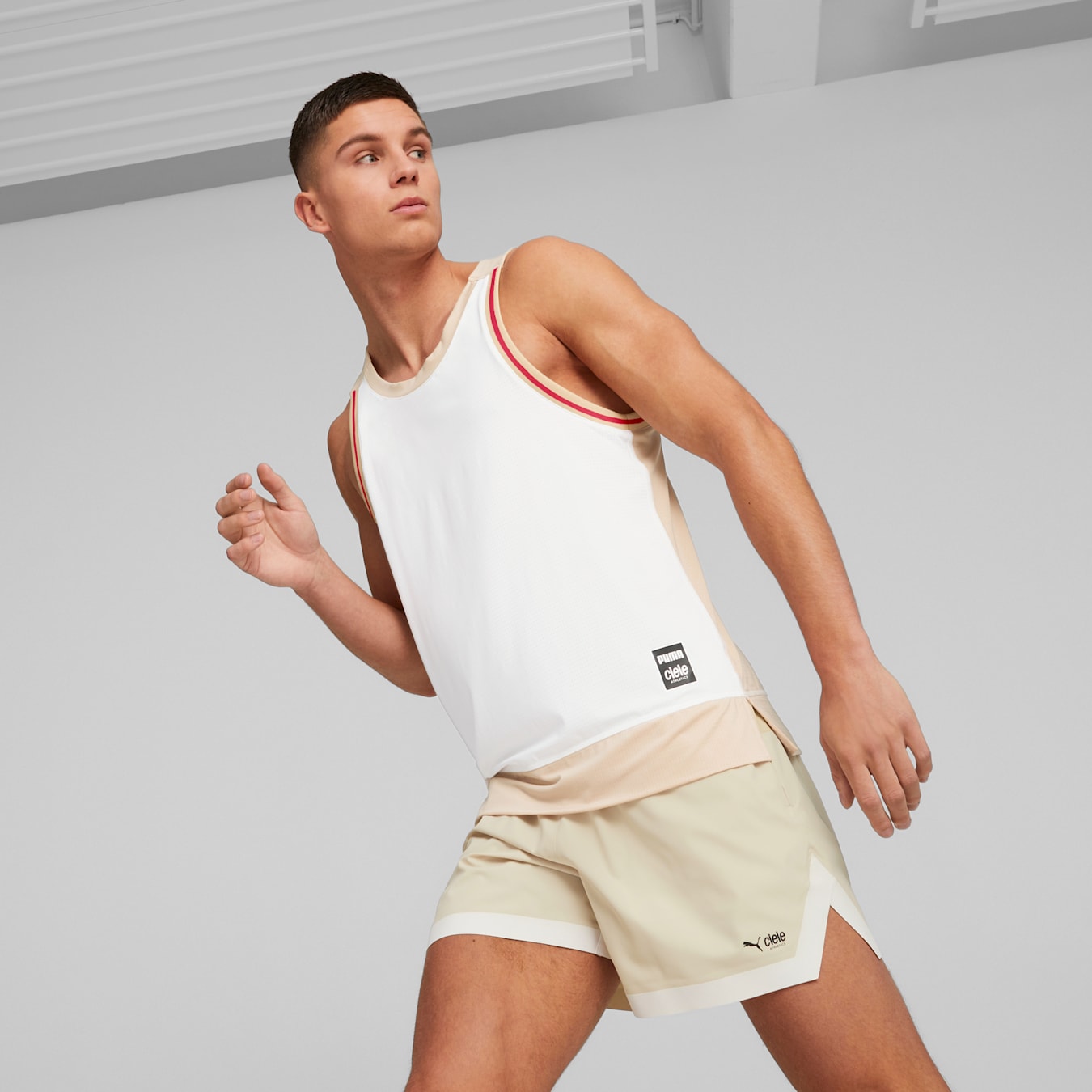 The PUMA x CIELE collaboration, The Sound Mind Collection, beautifully captures the runner's journey—balancing personal records, recovery, and mental well-being. The collection blends performance and comfort, offering stylish options for both men and women that pay homage to the past while embracing functionality and fashion.
The singlet's design is sleek and modern, embodying the essence of running. As with most all items in the collection, it comes in two colorways – a maroon red and creamy brown. Each look pretty simple, but the addition of some piping and a narrow upper back design give it a little flair.
The fit was spot-on, providing freedom of movement without being too loose. The materials used felt high-quality, breathable, and moisture-wicking, which kept me comfortable during my runs in the warm summer sun. The piping around the arm holes is a little thicker and heavier than most out there, but its not too much of a hinderance. I particularly loved how the singlet showcased the duality of running as both intense physical effort and a peaceful mental escape.
It fits true to size and you are sure to love it.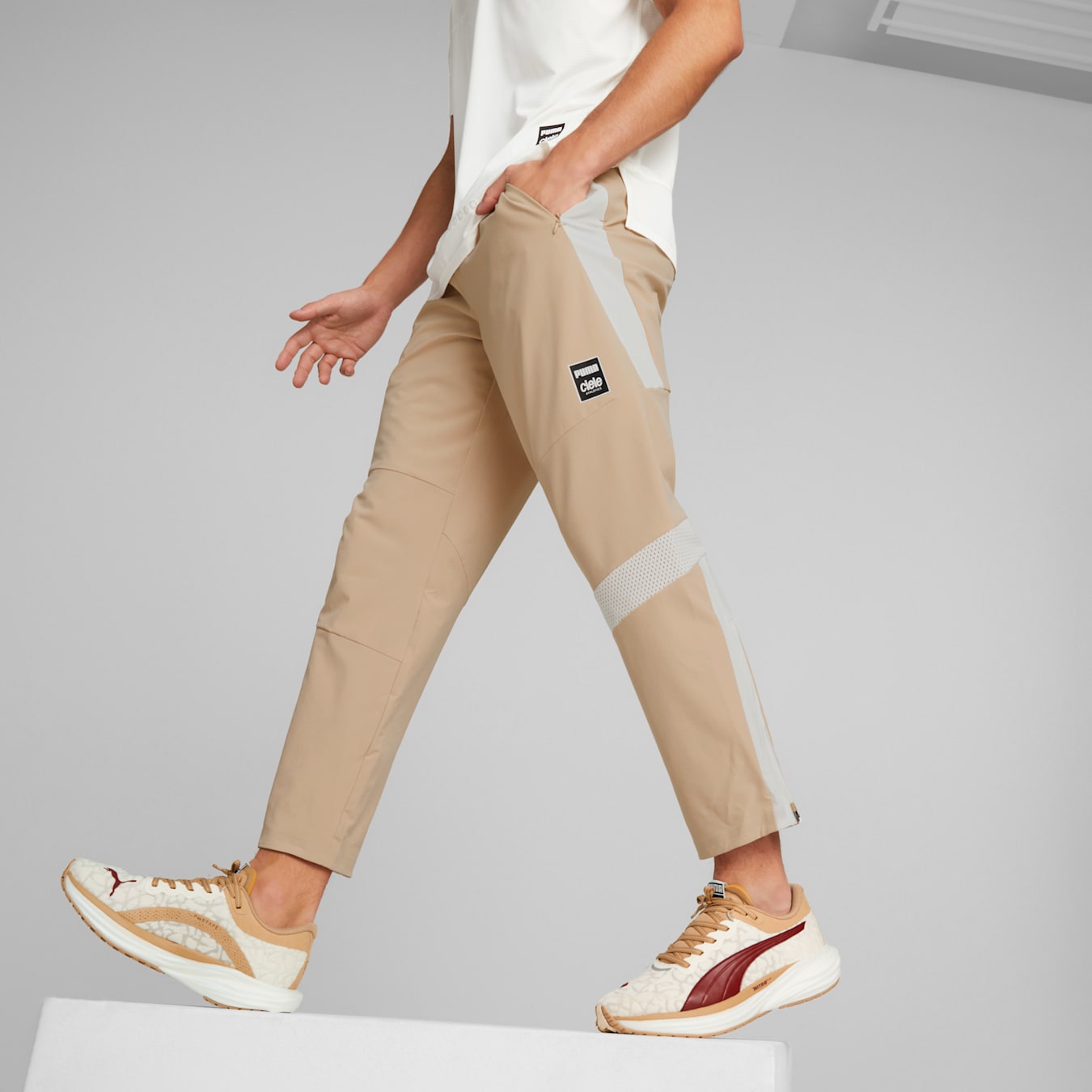 While I have yet to give the Tracksuit Pants a technical review this summer – which will come as the PNW fall and winter rear their heads – initial wear has me as pumped as I can get for cooler temperatures. They also look simple and come with some adornments that take them up a notch. It really is a nice balanced retro aesthetic with modern functionality.
The fit was comfortable yet tailored, giving a nod to the classic tracksuit while still being suitable for running. The materials were top-notch, allowing for flexibility while maintaining durability. While I haven't ran in them yet (85+ degree days don't really scream out for pants), I have found them ideato even just lounge around in, and they quickly became a go-to choice the last few weeks.
---
The collaboration between PUMA and Ciele showcases how amazing it is when big players in the running world come together. The combination of PUMA's technical expertise and Ciele's unique design perspective resulted in a collection that resonates with runners at all levels. It's not just about the gear; it's a representation of the shared passion and commitment that these brands bring to the running community.
There are a ton of other great items in the PUMA x CIELE Sound Mind Collection – including shoes (amazing!), tees, shorts, jackets, and running bras. 
PUMA x Ciele Athletics
Details:
Running Singlet | $45

Rib: 97% polyester, 3% elastane
Shell: 86% polyester, 14% elastane
Back Panel: 82% polyester, 18% elastane
---
Thank you to Puma & Ciele for providing us with samples. Please read our transparency page for info on how we do our reviews.