When it comes to blazing trails, nothing can stand in your way—harsh elements and tough terrain included. That's why we created the Puma SEASONS collection, a line of elevated performance pieces made with technical materials and innovative, stay-dry features. The forecast doesn't dictate your outdoor adventures, and neither should your gear.
Prepare to conquer whatever comes your way with confidence in multi-terrain running shoes, PUMA's first hiking shoe (Explore NITRO), lightweight stormproof jackets with Sympatex—a threelayer waterproof, windproof, and breathable fabric—and everything in between. Consider yourself covered, year-round.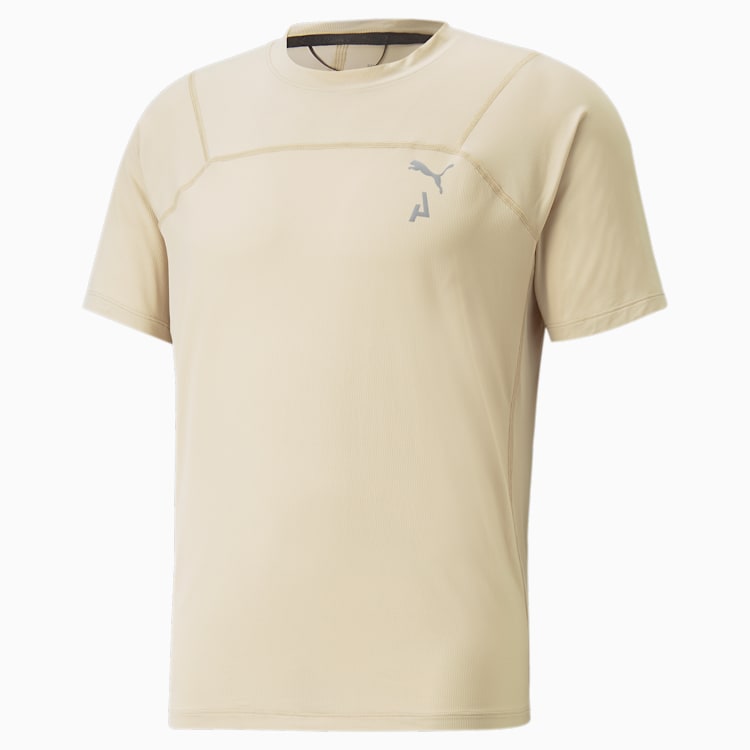 As far as the fit goes, it has probably been one of the easiest to pull out of the packaging and feel comfortable in right away. While I generally prefer a slimmer fit, I am the first to acknowledge that I am not a slim guy. I am 6'2 and currently around 195 pounds (though I fluctuate up and down depending on the season).
Some companys' slims can fit great, while others I can feel a little self conscious in because I feel I look like a sausage. Therefore, having some "Regular Fit" options is a really solid idea. The SEASONS coolCELL Men's Trail Running Tee is constructed this way and fit really nicely immediately upon wearing – no weight loss needed.
Speaking of construction, it has all the great features for active PNW runners. There is a pocket on the back that can hold some small items if your pants aren't up to it. It is very soft to the touch and the SEASONS coolCELL tech is great for warmer runs (either in a garage or outside).
This tech provides a "cool-on-contact" concept (not ideal for winter running, but has been great on my warm treadmill runs) to ensure every run is refreshing. There are also some reflective features on the chest and near the hem.
This will be great for summer trail running!
While these are a very solid pair of slimmer fit pants, I am not sure that we would use them with running unless I was for sure that it was going to be a monsoon. They look, and fit, comfortable but them being adorned with belt loops (though it is half-elastic) and a zipped fly – they aren't the most lightweight option out there.
That being said, they are GREAT for PNW hiking. The 90% polyester, 10% elastane construction is water-repellent, as are the four pockets. There are also zips on the legs as well.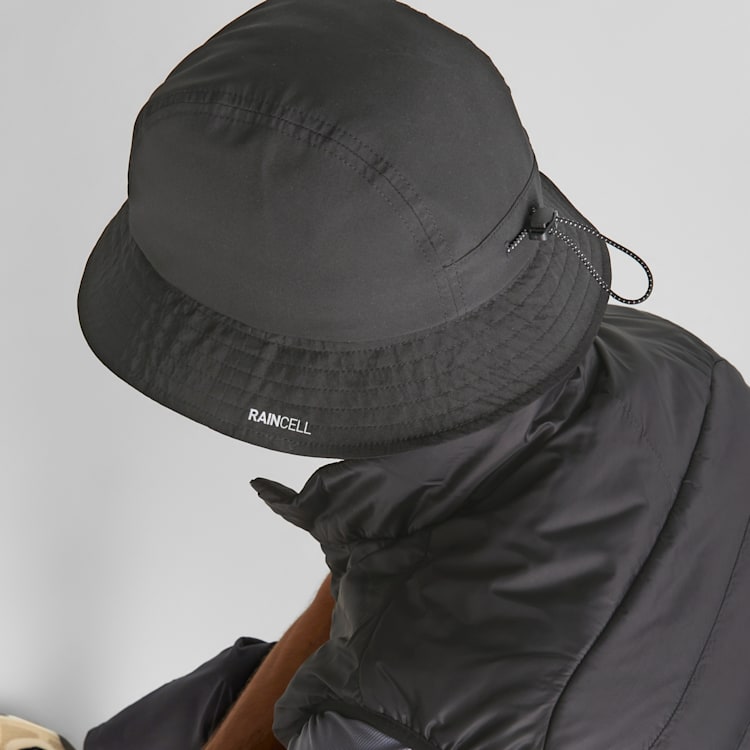 I'm a hat guy – both on and off the running trails. While that's generally in the form of a cap or beanie – so a running bucket hat is a new one.
This is actually a surprisingly nice headwear option. It is at least 20% recycled and has the same water-repellant technology that the other items have. There is a bungee cord on the back to assist with getting the right fit, and a moisture-wicking sweatband on the inside.

It holds well to the head and I haven't experienced any movement with bouncing around. I even took this on a recent trip to Hawaii and wore it all day on a whale watching excursion. I had no issues with it staying put even in fast speeds and high winds. For those of you, like me, who are prone to skin challenges, having a more viable cover for the ears is a huge positive. I've really enjoyed this.
Puma Seasons Collection
Info:
---
Thank you to Puma for providing us with test items. Please read our transparency page for info on how we do our reviews.