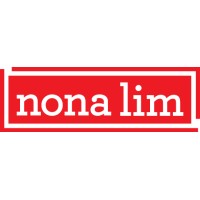 Nona Lim's fresh products are inspired by their Asian heritage, from traditional bone broth recipes or noodle dishes passed down through the centuries. They adapted these recipes for a modern palate, using high quality, whole veggies, herbs and spices that are not only good for you but deliver on the flavors they're seeking to create. They believe in using temperature, not processing techniques, to keep products fresh, which results in better flavor. Finally, they design their products for today's busy lifestyles, so everyone can enjoy their food when and how you want it
Recently, Run Oregon was given samples of Nona Lim's Heat and Sip Cups to try. Below is our review and impression.
Bone broth's popularity has grown significantly over the past few years. Health benefits and taste are some of the reasons I use bone broth several times a week. Currently, I am training for the Boston Marathon in April. I recently have experienced sore knees after some of my longer milage days. After speaking with my doctor, the recommendation was to add bone broth to my diet. After trying several options from the grocery store, I always ended up with ones from Nona Lim. They are so delicious and fit in with my busy lifestyle. (Training for a marathon and running after two busy boys is no easy feat). When Run Oregon was given the chance to try some of their products, I jumped! I already was a fan of their bone broth, now was the chance to try some of the different flavors.
I was sent the Turmeric Chicken Bone Broth Heat & Sip Cup (6 Pack) and the Shiitake Beef Bone Broth Heat & Sip Cup (6 Pack) My go to flavor from Nona Lim's has always been the Pho flavor. I actually have never ventured from that flavor, I usually stick to what I know. I was very intrigued to try the Turmeric Chicken Bone Broth, especially with the added benefits from the turmeric (helping with inflammation) and the Shiitake Beef flavor as well. Bone broth can be tricky, as it does not have a very long shelf life. Typically, it comes frozen. For me, this is a major issue. I am always on the go, and waiting for the bone broth to defrost in not my strong point. Lately, when I put the bone broth out to defrost I always forget about it and it goes bad. The packaging for these bone broths, are right up my ally though. They are convenient and easy to take on the go. You just heat and sip, hence the name. I just take from my freezer and microwave for a few minutes and it is ready to go. They come in a easy to sip to-go mug, perfect for the car and travel.<
The flavors are truly unique. My favorite flavor from the ones I was given was the Turmeric Chicken Bone Broth. With 10 grams of protein and only 45 calories, it has been the perfect addition for my lunch. The flavors from this are amazing. You can taste the subtle ginger and turmeric. My kids even love this kind.
The Shiitake Beef Bone is also a great flavor. I am typically not a huge fan of mushrooms, but the flavor of mushrooms in this, is not overwhelming. This flavor has 6 grams of protein and is only 30 calories. The beef bone broth is made with local, organic and grass-fed beef and high quality ingredients
I highly suggest checking out Nona Lim products. They have several other products from noodle bowls to broth pouches. The flavors are top notch, not to mention the convenience of their packaging. Plus the added nutrients for runners alone, will keep me as a customer!
Thank you to Nona Lim for providing us with samples. Please read our transparency page for info on how we do our reviews.