Who's in for a football-themed obstacle run? Join the city of Corvallis on October 21st for the Gridiron 1k/5k Fun Run! This race, which benefits the Oregon State KidSpirit  and the Faculty Staff Fitness programs,  is full of football drills which each runner must complete to finish on the Oregon State campus.
In the past, drills on this course have included barrel rolls, high knees, lunges, bear crawls, and many other agility-based and strength drills along with good old-fashioned run conditioning.
Everyone knows the best part of football is the tailgating, so after you have run this race, you'll go directly to the College Tailgate where you can celebrate your victory with food and beverages. Even better, all finishers will receive a Gridiron hat and there will be showering facilities and childcare by KidSpirit provided at no additional cost. That's worth the entry fee alone!! Stick around for the awards and the door prizes also!
Details:
What: Gridiron 1k/5k Fun Run
When: Saturday, October 21st, 2017. 1k starts at 9:30AM and 5k starts at 9:45AM.
Where: Check-in at 160 SW 26th St, Corvallis, OR
Register: Here
Registration Cost: $15 for 1k, $30 for 5k
---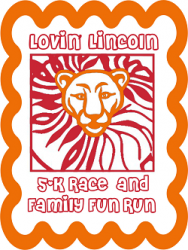 Another event in Corvallis on October 21st  is the 7th annual Lovin' Lincoln 5k/10k/Family Fun Run. This would be a great PR race, as both the 5k and 10k are mostly flat terrain. The course starts at Lincoln Elementary school and heads through the Lincoln neighborhood before getting out on the trails of Willamette Park. Runners will head back after a foot bridge crossing and finish the race on the Lincoln soccer field.
This South Corvallis event is sponsored by the Lincoln Parent Teacher association and the proceeds will directly support Lincoln Elementary School and it's teachers, students, and programs.
No dogs, bikes, or roller skates will be allowed on the course for safety reasons, but strollers are allowed to those who want to participant the 5k, though there is a set of stairs to maneuver.
Details:
What: Lovin' Lincoln 5k, 10k, and Family Fun Run
When: Saturday, October 21st, 2017. 10k starts at 10:45AM, 5k starts at 11:00AM, and Family FunRun starts at 12:00PM. Runners must be in holding area 15 minutes prior to start time.
Where: 110 SE Alexander Avenue, Corvallis
Register: Here. Online registration closes October 16th but on-site registration will be available race day.
Registration Cost: $10 for 5k and 10k, ($15 more if you want a shirt,) $2 for Family Fun Run (Individual,) and $5 for Family Fun Run .25 mile (Family of 3+ people.)
Packet Pick-Up: Available at 110 SE Alexander Ave, Corvallis on Oct 19 from 2:30PM-3:30PM, Oct 20 from 7:45AM-8:45AM, and Oct 21 beginning at 10:00AM.