Race Preview: 2017 Great Salem Race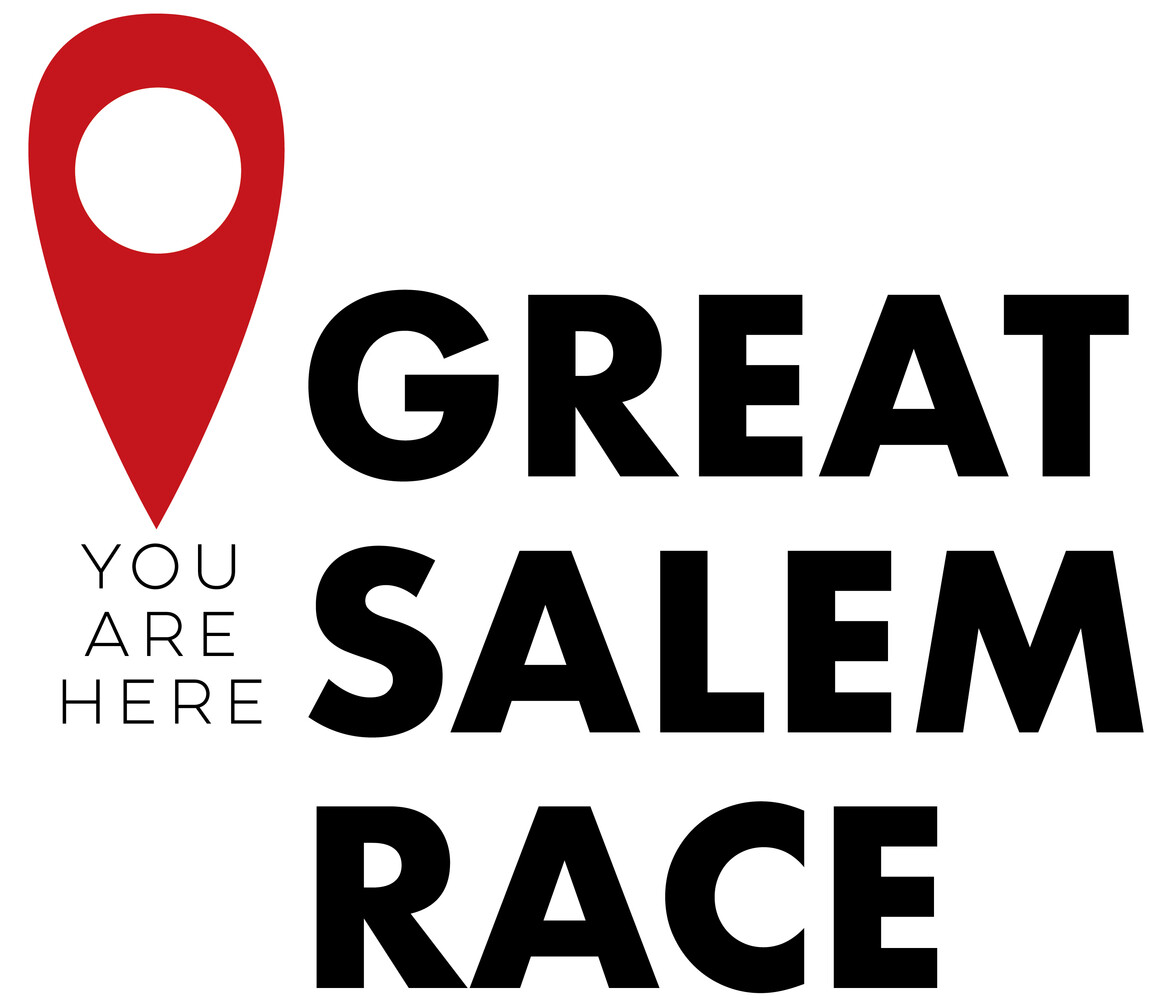 Grab a couple of friends on August 19 and head to Salem for the fun and creative Great Salem Race. This scavenger hunt race will send you and your team (2-4 members) around downtown Salem for an adventure that is sure to be a blast! Several years ago I managed to convince my husband, a non-runner, to do this race with me and it was so much fun! (Well, to be honest, I'm sure I had a lot more fun than he did – but he was a great sport.)
While it will be a little more challenging if you aren't familiar with Salem, Google will do the trick in helping you find what you need. You'll get clues at start time that send you to different locations or have you complete different tasks and take photos. While the Great Salem Race is different every year, our adventure included taking lots of photos around Salem based on things found in specific locations or activities we had to do. We did crazy things like convince someone to let us walk their dog, pick up trash, make a mini movie, rap in a coffee shop, and so much more.
Expect to travel about 3-5 miles (on foot, of course) around Salem for this family-friendly event. Costumes are encouraged and kids are welcome to join in on this event. There is a family division, which will be a shorter "course."
Stick around after your team finishes for awards and the after party which includes games and food trucks. This affordable team event is put on by the Salem Young Professionals. 
Great Salem Race Details
Date: Saturday, August 19
Start Time: 10:00 A.M.
End Time: 12:00 P.M.
Location: Salem Convention Center, 200 Commercial St., Salem
Entry Fee: $39 for a team of 2-4
VIP Team of 2-4 (designed for businesses wanting to market their company) $150
Race Website: Click Here