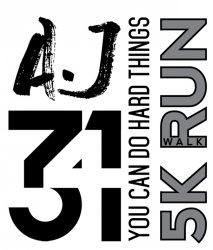 Canby High School's class of 2017 has organized AJ's Run – a local 5K to commemorate former student, AJ Schlatter.
AJ Schlatter, a Canby High School graduate and PSU student athlete, was a friend of many and through his affable personality, inspiring work ethic, and great skill on the football field, he impacted fellow athletes and students alike. Schlatter was, and is the ideal role-model to our community as a whole.

AJ Schlatter passed away January of 2016 due to complications after surgery. The Senior Class of 2017 would like to commemorate the Schlatter family and their son by installing a fountain near the football field in memoriam. AJ's fountain will forever remind future generations of his outstanding character and positive influence.
The 5K run and walk will start at Parson's Canby Pharmacy in downtown Canby and follow AJ's training route around town. The entry fee includes a t-shirt for those that register by March 23. Your participation in this 5K will help support the memorial fountain and the PSU AJ Scholarship fund.
AJ's Run Details
Date: Sunday, April 2
Time: 8:00 A.M.
Location: Parson's Canby Pharmacy, 294 NW 2nd Ave., Canby
Entry Fee: $35
$25 – Groups of 4 or more
Registration Site: Click Here