The Hardesty Hardcore hosted by Level 32 Racing is coming up on Labor Day weekend with two distances to choose from: the "hardcore" 14 miler or the Forest Fiver, a sweet 5.5 miles.
The 14 miler kicks off with a 4.5 mile, 3,300 foot climb, turns you around for the same stats on the downhill, then tapers off for the final 5.5 miles.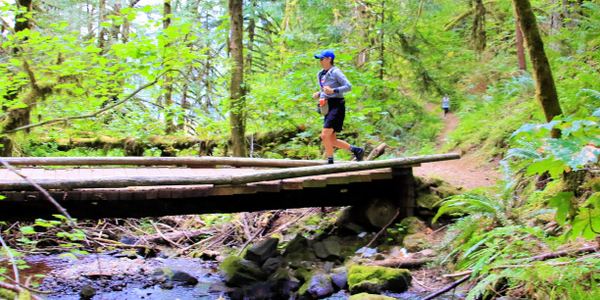 The Forest Fiver is a 5.5 mile course and will start at the South Creek Trailhead and will run into the finish at the Hardesty Trailhead parking lot. The Forest Fiver is considered easy-to-moderate and will have gradual ascents and descents. Both races will be on a single track trail.
Racers in the 5.5 mile event will take a shuttle from the Hardesty Trailhead parking lot at 8:15 AM to the starting line. There is no parking at the 5.5 mile start, so don't get caught trying to be sneaky.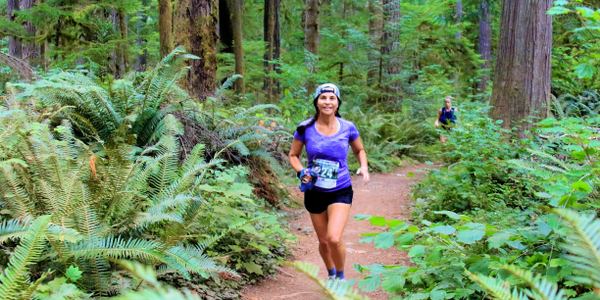 Aid stations are available throughout each course, with 4 stations for the 14 mile and 1 station for the 5.5 mile. They will have water, electrolyte drinks, and light snacks at each station.
There will be awards presented to the top three in each age group per event, as well as an award for overall male and female winner. Register early to secure your spot, as the race has a participant limit!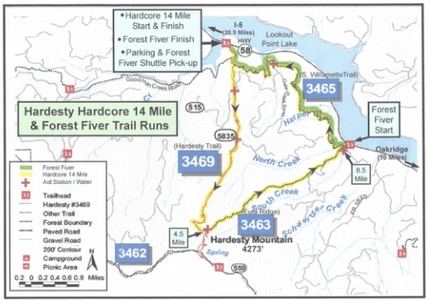 Details:
When: Saturday, September 2, 2023
Time: 14M: 8:00 am | 5.5M: 8:30 am (shuttle at 8:15 am)
Where: Hardesty Mountain Trailhead | Oakridge, OR
Price: 14M: $50 | 5.5M: $40