My summer just started looking a whole lot brighter. The blessing (AND the curse) of writing for Run Oregon is being in the know about the coolest running events in the Pacific Northwest and I can't even tell you how excited I was to learn about the 2022 Brooks Trail Summit. My first thought when I read about it was "I'm doing this."
So what is the Brooks Trail Summit?
Think of the coolest running getaway/camping event/trail adventure you can imagine in a gorgeous location with access to a curated selection of food, a customized-to-you schedule of events, and amazing guided runs with industry experts (oh, hello Scott Jurek!!) In addition to that, everything is provided to you with the exception of a tent and sleeping bag (unless you prefer glamping, RVing, or hotel crashing, which are also options.)
This event, which takes place in the Cascade Mountains at Snoqualmie Pass, WA, will be on August 12th through the 14th. The Summit at Snoqualmie will be your basecamp and the place you call home over those 3 days. Whether you want to pack the days with activity or take it a bit on on the mellow side, you'll get to make that call depending on your skill level and what you desire to achieve. While on this adventure, you'll be able to hit the trails on a guided runs, kick back to listen to live music, and eat and drink from a selection crafted just for you.
If you love the community of running, you'll get that at this event too. There's nothing runners like more than talking to other runners about running. Not only will you meet lifelong friends here, you'll learn all sorts of new skills while you're there. This is summer camp for runners! There are dozens of content and activity sessions at your disposal.
The best part.. your trail summit guides!!
You'll get to run with the best out there!! The current line up (as I type this) is as follows: Bryan Bhark, Alison Mariella Désir, Jenny Jurek, Scott Jurek, Sarah Cummings, Jeffrey James Binney,  Ariel Tweto, Megan Alfi, Nikki Smith, and Jordan Hamm. These are all amazing runners and experts on the love of running. I am so incredibly excited to learn everything I can from them!
There are accommodation choices aplenty!
If you opt to "rough it" and tent camp, there is no additional fee to park your tent next to all the action. You'll have full access to restrooms and showers too. There's also the option of RV camping if you wish to bring your own camper or van. There will not be water, power, or sewage hookups and there is limited availability, but the cost is only $50 as an add-on.
If all of that sounds too rustic for you, there is on-site glamping available too! This is a luxurious, fully-kitted 16' diameter canvas tent which includes 1 king or 2 twin beds, some tables, lanterns, chairs, luggage racks, and more. This add-on is $1500 with a 2 person max. Lastly, if you're more of a hotel person, there are lodging options just minutes outside of the main basecase at the Summit Inn. You could also check out an Airbnb.
Here's what you get for the 3-Day Pass:
Guided runs with industry experts
Dozens of content and activity sessions
Premium gear-packed welcome bag (valued over $100)
Curated food and drink selection (including beer and wine)
BYO tent camping (Glamping add on available)
On site showers and restrooms
Who's coming with me??? The cost of the adventure of your life is only $199 (plus any Glamping or RV Add-Ons.)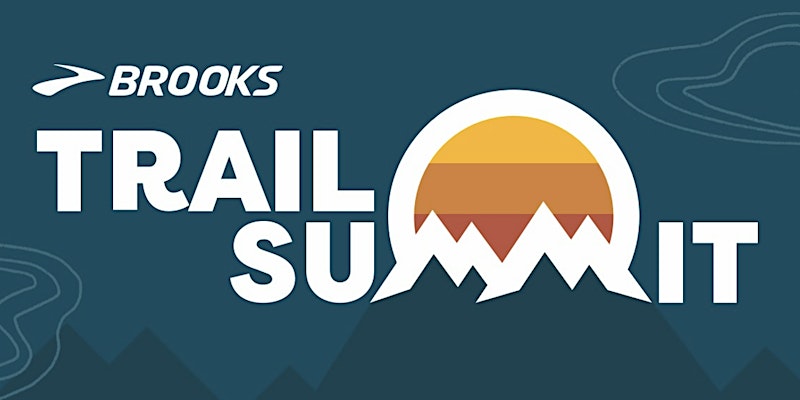 Details:
What: 2022 Brooks Trail Summit
When:  August 12th-August 14th, 2022
Where: Summit West at Snoqualmie Pass, 69805 SE Snoqualmie Pass Smt, Snoqualmie Pass, WA 98068
Cost: $199 and up depending on lodging
Register: Here