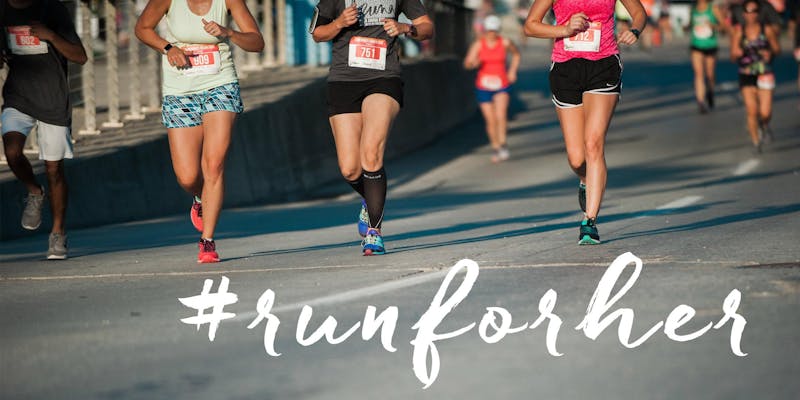 One of my favorite things about running is when I am going as fast as I can down a hill, or sprinting to make a traffic light, and I feel so fast that it's like I'm flying. For a few moments, I am completely free of the weight of the world, literally and figuratively. That freedom brings a rush of potential that helps to carry up over the next hill, or two, or three.
And I know, that as a runner and as an American, I am experiencing freedom that there are some women around the world who do not ever get. Even for a few moments.
That recognition is why I am proud to highlight this upcoming race for you. The Aruna Project is putting on a 5K run / walk on Saturday, July 27th at Sellwood Riverfront Park. The race is part of their engagement model to inform people about their work and raise funds to free, empower, and employ. Local race sponsors are cover all of the expenses, which means 100% of registration fees and any donations will go toward women in need. The Aruna Project is "a U.S. non-profit dedicated to freeing, empowering, and employing sexually enslaved women in India." 5K races are put on around the country to build awareness and collect funds for this worthy cause. And participants walk away with a t-shirt, race medal, and an athletic drawstring backpack made by free Aruna Artisans.
Thousands of runs are facilitated by The Aruna Project every year to provide holistic care for women in India who have never felt true freedom. If you cannot join in on this race, still look to their website for other ways to be involved, like their online store of artisan goods.
#RunForHer
https://arunaproject.com/wp-content/uploads/2017/02/Model3.jpg
Portland Aruna Run / Walk (Portland)
When: Saturday, July 27 at 8:30am
Where: Sellwood Riverfront Park (1221 SE Oaks Parks Way)
Register: Online
Packet Pick-Up: Friday July 26 from 11am-6pm Foot Traffic – Sellwood (7718 SE 13th Avenue) or Race Morning 7:30-8:30am.
Cost: $45 for adults. $25 for kids.