As you know if you read this blog, I have been to a lot of breweries (currently sitting at 390). Climate City Brewing Company is one of a handful of breweries in Grants Pass, and is a staple each time I am there for work or play. It sits a little west of the main drag, but is super walkable from the downtown corridor and features a nice restaurant to go along with their solid beers. On Saturday, June 9, 2018, they are putting on the inaugural 
Climate City Beer Mile
 – an event that isn't for the faint of heart.
I'm guessing mostly everyone reading this knows what a beer mile is, but essentially it's drinking a 12 ounce beer, running a quarter-mile, and then repeating. I think it is still up in the air as to if this is going to be an "official" beer mile (to be official, beer must be in a bottle or can), but it appears that whether it comes in a package or in cups, it will feature their 5.4% Yellowbelly Blonde.
The fastest runner in mens and womens will win a membership to the Climate City Mug Club! Costumes are encouraged – just make sure you can run in them in you want that mug club! And maybe bring a change of clothes (my first AND last beer mile had me vomiting beer on myself). After the race there will be music, cornhole, and giant jenga on their awesome patio. Even if you aren't keen on the run, definitely head to Climate City for this event or the next time you are in Josephine County.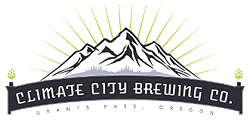 When: 11am on Saturday, June 9, 2018
Where: Climate City Brewing Company
Register:
 $40 – Online
here
; Includes shirt, beer, and prizes