Small Race Preview: FireWalker "To Hell and Back" 10K and 5K (Gates)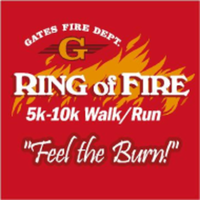 If you have ever driven between Salem and Bend on Highway 22, you have been to Gates. However, you may have only considered it a minor nuisence, as the small city necessitates a speed limit change down to 30mph. But even with this tiny Santiam Canyon town being out of the way and easy to miss, they are hosting their 3rd annual FireWalker "To Hell and Back" 10K and 5K Run/Walk – a great reason to check out a race in a new location.
The run is put on and benefits the Gates Fire Department – definitely worthy of your support. Gates is one of the small towns that assisted with all the wildfires this past summer and fall, as they are close to the mountains and a short trip from the hotspots. There is no course map yet, but expect an out-and -back run on some roads with hills and curves along the way.
FireWalker "To Hell and Back" 10K and 5K Run/Walk (Gates)
When: Saturday, March 10, 2018
Where: Gates Fire Department
Register: Online here; $35 for 10k & $25 for 5k