Race Preview: 2018 Love MUch 5k (Portland)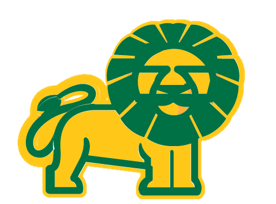 Come out to the 2018 Love MUch 5k on February 10th at 10:00AM and help out Multnomah University's Cross Country and Track & Field team! Proceeds will benefit them as well as Abuse Recovery Ministry and Services, (ARMS.) This race, previously called the Multnomah University Community 5k Run/Walk, has recently been rebranded in it's 4th year.
The Love MUch 5k is a non-USATF certified course and it will begin and end in front of the Lytle Gymnasium on the  Multnomah University campus. There is 1 challenging hill around the 1 mile mark, but it is considered very manageable overall. The course circles around the University grounds and into the surrounding Montavilla neighborhood. There will be signage, volunteers, and even 1 water stop that you'll encounter twice along the route. The course is paved, and runners are asked to please use sidewalks where available, as there will not be street closures or anyone directing cars on the roads. Please be safe and follow the traffic rules.
The parking lot on race day in front of Lytle Gym will NOT be available, so please plan on parking on the streets surrounding Multnomah University. There should be some parking on NE 87th Street and NE Pacific Street.
There will be awards to the top 3 men and women overall as well as for the masters and various age groups. There will also be awards for the top students and faculty/staff members of MU in each gender. Every finisher will receive a gift.
Registration is only $20 for adults and $15 is you are a MU student or faculty/staff member. Youth (12 & under) are just $10. Online registration closes Thursday February 8th at 9:00AM and day of registration will increase $5. Only cash or checks payable to Corey Mehl will be accepted on race day.
Details:
What: 2018 Love Much 5k
When: February 10th, 2018 at 10:00AM
Where: Multnomah University (8435 NE Glisan St, Portland) Street parking is available on NE 87th St and NE Pacific St.
Register: Here. Online registration closes Feb 8 at 9:00AM. Day of race registration is $5 more and only cash or checks (payable to Corey Mehl) will be accepted.
Registration Cost: 5k Run Walk is $20, MU Student/staff/faculty is $15, Youth 12 & Under is $10
Packet Pick-Up: Day of race starting at 8:00AM