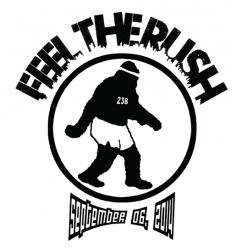 Need to put a little extra spring in your running step? The Independence Rush 5k and 8k to beat Sasquatch this Saturday may just be the thing.
Rumour has it that the last sasquatch sighting in Oregon was in the summer of 1993, but there've been reports from individuals claiming squatch sightings as recently as this summer near Mt. St. Helens.  Whether you're a believer or a skeptic, here's your chance to get out and enjoy a good race for a great cause this Saturday. Both the 5k and 8k courses loop around Riverview Park before returning to the start in downtown Independence.
Put on by Partnerships in Community Living (PCL) this non-profit group provides support and guidance for those dealing with developmental disabilities and their communities, so your race is not only a fun chance to see how you might do outrunning Sasquatch, but a gesture of solidarity that helps the greater community.
Race Vitals:
When: 9 am, September 6th, 2014
Where: 50 C Street, Independence, OR
Register: Online here; $25 for 5k, $30 for 8k, Family discount pricing available