Small Race Preview: Harrisburg Firecracker 5K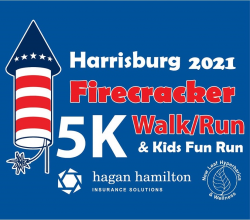 The Firecracker 5k is a small, local event that is back for 2021. Hosted by by Eclectic Edge Racing, this race takes participants on a dog-bone shaped course through the town of Harrisburg. They also offer a 400m kids dash.
Entry includes shirt, personalized results ticket, drink, snack, participation bracelets for kids, age division medals and awards. And my personal favorite finish line treat: chocolate milk!
Details:
Date: Saturday, July 3, 2021
Time: 9:00 AM
Location: Harrisburg High School Track (400 S 9th St, Harrisburg, OR 97449
Price:
 – 5K (ages 4+): $20 by June 20 ($25 after)
– 400 Meter (ages 4 to 12): $10 by June 20 ($15 after)
Registration: Online here