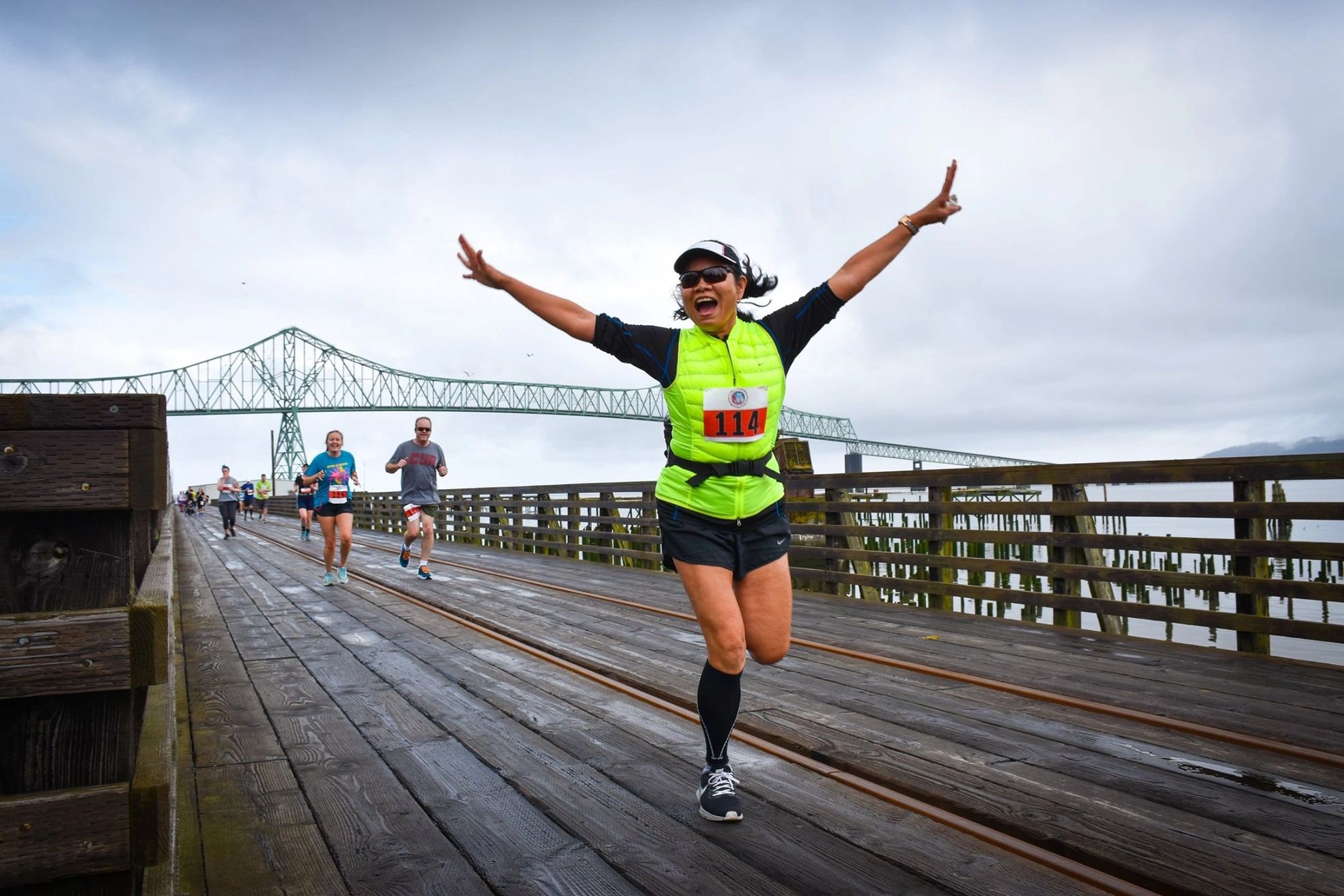 While other coastal towns are fun to visit, I've decided that Astoria, Oregon is the one I would most like to live in. It's a cute town that has a lower level of tourists and still plenty of spaces you can sit and watch the ocean waves. And a great walkway that provides you with miles of walking and running with those same waves keeping you company.
If you want to check out this great place, you should sign up for the Run on the River 5K, 10K, or half marathon. All three distances start and end at Buoy Beer Company, which is also hosting an anniversary celebration on race day. What a fabulous (and intentional) coincidence. The half marathoners start at 9am with other races beginning later in the morning, meaning most folks will be done just in time for the noon award ceremonies and post-care food and drink.
Run on the River uses the popular Riverwalk pathway, which means that it will be open to other participants. That also means a variety of surfaces to navigate, including trestles, trolley tracks, and uneven surfaces. So think of this as the flatness of road running meets the mental engagement of trail running. Check out these highlights via the event video.
All finishers earn a medal, with cash or gift certificates awards for top finishers in each event.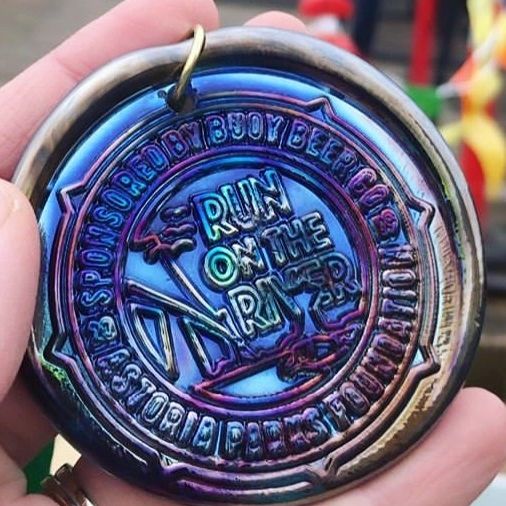 Run on the River (Astoria)
$50-95
Summary
When: Saturday May 13.

Half Marathon at 9am
10K at 10am
5K at 11am

Where: Buoy Beer Company (17th Street Platform)
Packet Pick-Up: Friday May 12 5-7pm at Buoy Beer Company. Race Morning starting at 7:30am
Cost:

Half Marathon for $95
10K for $65
5K for $50