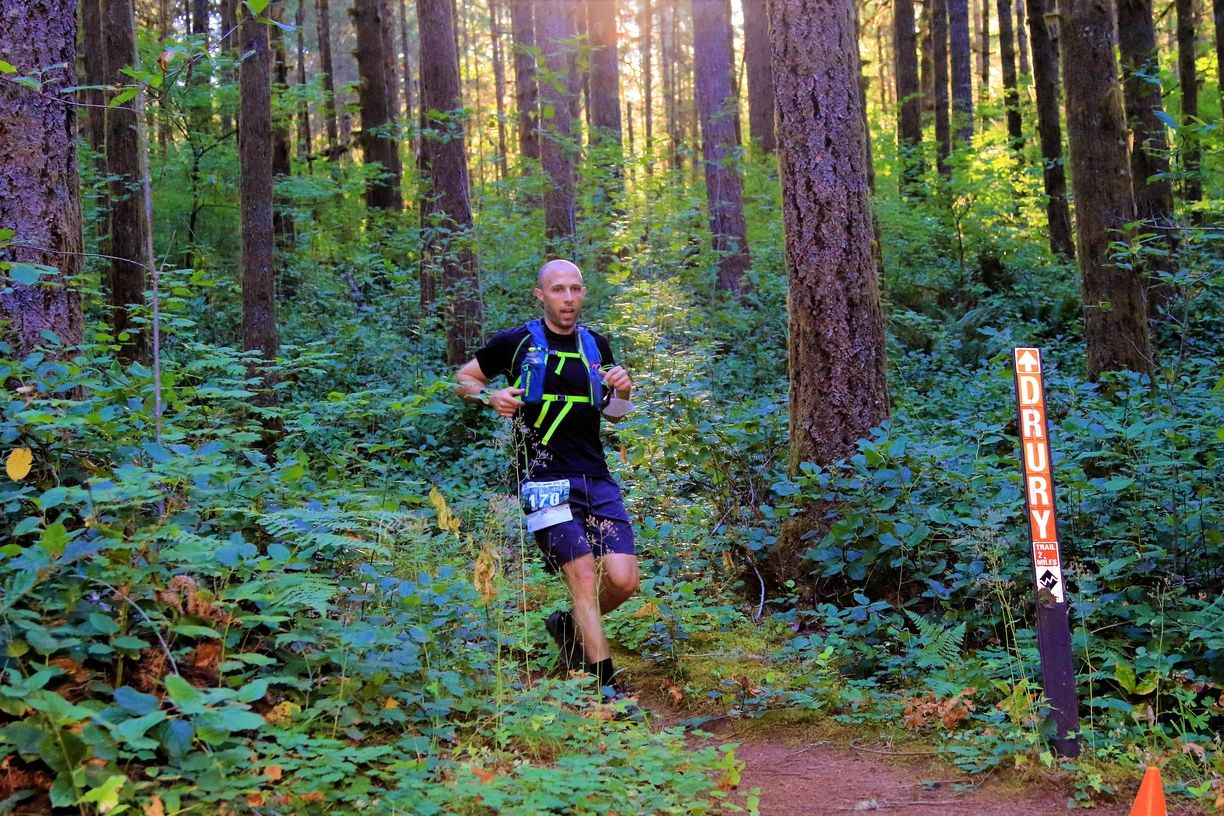 The second installment of the Run Big Trail Series, the 2023 Shotgun Trail Blast put on by Level 32 Racing is taking place on Saturday, April 1, 2023 just northeast of Eugene in Marcola, Oregon.  The Run Big Trail Series offers races for people of all levels of fitness and the Shotgun Trail Blast is certainly no exception.  Boasting distances from 5k (3.1 miles) up to 50k (31 miles), there's something for everyone at this unique event.
All the courses are built around a main 5.2 mile loop.  The 5k starts on a section of this loop before jutting off on its own.  The 10k course completes the loop after an out-and-back jag.  The 25K and 50K courses cover the main 5.2 mile loop three and six times, respectively.  The course, while repetitive for the higher distances, will be anything but boring – streams, woods, rocks and the possibility of wildlife sightings will keep athletes on their toes. Elevation gain and loss per loop is approximately 566 feet, starting at 701 feet and climbing up to 1267 feet per loop. Stunning scenery awaits you!!
Custom wooden medallions will go to the top 3 male and female in each of the distances. There will also be awards for each age group. Stick around for the random prize drawings as well!
2023 Shotgun Trail Blast
$30-65
Details
When: Saturday, April 1st, 2023
Where: Shotgun Creek Recreation Area, Marcola, OR
Packet Pick-Up: On race day starting at 7:00AM for 50k and 7:30AM to 8:55AM for all other distances.