The Oregon Brewery Running Series has been around the Portland area for several years now, and on Saturday, January 21st, they are kicking off the 2023 season with a party and brewfest at Portland Running Company's Run Pub in Northwest Portland.
The Kickoff Party is from 4-7pm, so feel free to drop in for the 4-520pm or 530-7pm spots. There will be beer tastings from 22 (!) breweries, food, games, and vendor giveaways.
At the MINIBrewefest, you can also purchase series passes and event ticket packs at significant discounts. The non-transferable full season pass at $329 will net you entry to all 22 "non-Brewfest" events in 2023 as well as 50% discounts on any BrewFest events they host and any other events added throughout the year. Not only that, but you get free entry to the kickoff party, a VIP tee-shirt, a second free beer at each event, AND four buddy passes to bring someone else along to your favorite breweries. A second free beer is basically over $130 in savings right there!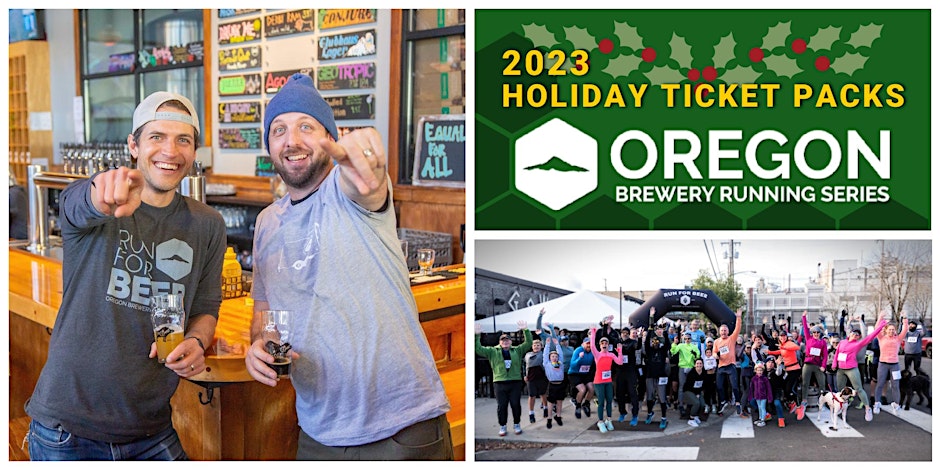 So join the party, learn more about OBRS and its charity partners, sample some beers, and see the Run Pub. Tickets are on sale through Eventbrite here.
The Oregon Brewery Running Series is about inspiring Oregonians to Be Active, Have Fun, and Give Back. We host untimed family-friendly 5K fun runs that start and end at some of Oregon's best breweries.
Participants walk or run 3.1 miles, then drink beer! Everyone is invited to enjoy the day's entertainment: live music, great food, giveaways and activities with partners and sponsors. Everyone receives a craft brew, and a collectors pint glass or seasonal swag item. 10% of our proceeds help support our nonprofit partners, the Oregon Brewshed Alliance and Dollar For Portland.