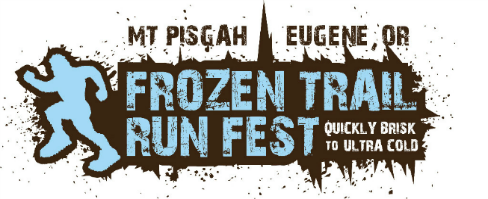 It's time for the 2021 Frozen Trail Runfest in Eugene! This year, this muddy trail event, which is hosted by Level 32 Racing, will take place on Saturday December 4th, 2021. Runners will have a 50k, a 25k, a 15k, and a 5k to choose from.
This course is located at Howard Buford Park in Mt Pisgah and all the parking fees will be covered by Level 32 Racing. The start and finish line will be located at the horse arena staging area to the north of the northern trailhead. This time of year means this race is traditionally wet and muddy on the flat sections of loop 1 and 2. There is short section of packed gravel at the Steep Summit Loop, and the .64 out and back section to Aid Station #2 will also be on gravel. Expect some small creek crossings as well. The rest of the terrain for the race will be on trails, which will be well groomed and maintained for the race. All courses will close at 4:00PM and all participants must have a mask or runner buff with them at all times in case there are any interactions where six feet of distance is not attainable.
The 50k route is comprised of 4 loops which each have 800 to 1000 feet of elevation gain. This race will begin at 8:00AM and  there is a time limit of 8 hours. The cost is $60, and there's a tech shirt option for $14 while supplies last. Youth (age 17 and under) and seniors (60 and older) will receive a $5 discount. The map for this route can be viewed here.
The 25k route will take runners on 2 loops, also presenting 800 to 1000 feet of elevation and shown here. This race distance is $45 and it will start at 9:00AM.
The 15k is one loop total, climbing up 900 feet in elevation and can be viewed here. This race is $35 and will begin at 9:30AM.
Lastly, if you choose to do the 5k event, don't expect it to be easy just because it's a shorter distance than the rest. Miles 1.32 to 1.9 will travel straight up the mountain. The cost for this race is $30 and this one will start at 9:15AM. Check it out here.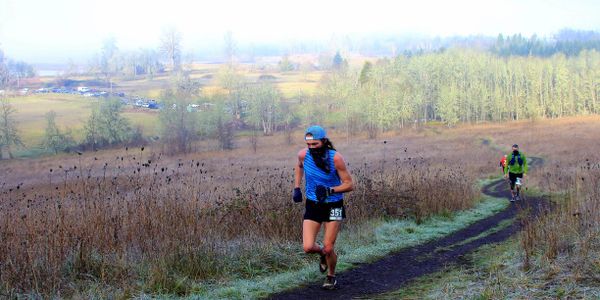 Aid stations will be stocked with water, GU Brew, GU Energy Gel and some light snacks, as well as first aid supplies. Any races that loop back to the start/finish area before starting out again will have a "transition" aid station, where you might need to provide your bib number for tracking purposes.
You can register for this event online (see link below,) or make a trip to Run Hub NW (515 High Street) before Friday December 3rd at 12:00PM. You can pick up your race bib on race day at the start/finish area.
Details:
What: 2021 Frozen Trail Runfest 50k/25k/15k/5k
When: Saturday, December 4th, 2021. Events will occur from 8:00AM to 9:30AM in staggered starts.
Where: Howard Buford Park, Mt. Pisgah – Eugene OR
Cost: 50k is $60, 25k is $45, 15k is $35, and 5k is $30. $5 discount for seniors over 60 & youth 17 and under. $14 for tech shirt.
Register: Here
Packet Pick-Up: Race day at the start/finish area. 50k bibs available at 7:00AM.