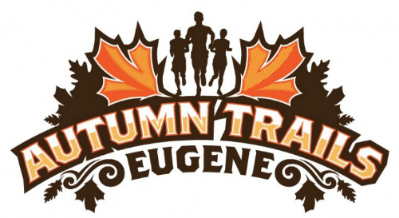 Hurray for winter races! Come to Eugene on Sunday November 7th for the 2021 Autumn Trails Eugene event at Frank Kinney Park!! This Run Big Trail Series race, brought to us by Level 32 Racing, offers participants a 3.5 Mile, a 6 Mile, a 10 Mile, and a 16 Mile option. All of the courses are considered organic, which means the length of the trails is the length of the race!! Also, all distances are approximate.
Races will begin at 10:00AM in staggered starts. The starts will be dependant on race distance, descending from 16 miles down to 3.5 miles. All runners should have a mask or runner's buff with them at all times in preparation for interactions that might be within the six feet of others.
All courses will start and finish near Frank Kinney Park and will start with a loop on the Rexius Trail between Martin and Snell Streets. Each course will make a climb up the Amazon Headwaters Trail to Fox Hollow Road. The 6 miler includes a loop to the Dillard Road connector trail and the 10 miler takes a spur to Willamette and Dillard. The 16 miler includes a spur to Blanton Heights, South Willamette (around the south side of Spencer Butte,) and the Dillard connector. You can check out the course map pdf on the website.
Aid stations will be available at major trailhead junctions, and there are 5 in all. Runners will find water, GU Brew, GU Energy Gels, and some light snacks at these locations.
The cost for this event is only $40 for the 16 miler, $35 for the 10 miler, $30 for the 6 miler, and $25 for the 3.5 miler. Seniors over 60 and youth 17 and under will get a $5 discount. The cost of the event will go up $5 on race day. Tee shirts are not included in the registration, but you can purchase one for $14. They will be tech material and there is a limited supply on race day.
Packet pick up will be on race day only from 8:30AM to 9:45AM. You can register for this race at Run Hub through November 6th or online. Online registration will be open until midnight on November 6th.
Get your winter racing on and sign up today! It will help motivate you to get outside as the weather gets darker and chillier.
Details:
What: 2021 Autumn Trails Eugene (3.5 Miles/6 Miles/10 Miles/16 Miles)
When: Sunday, November 7th, 2021 at 10:00AM
Where: Frank Kinney Park, South Eugene
Cost: $25 for 3.5 Miles, $30 for 6 Miles, $35 for 10 Miles, and $40 for 16 Miles. Seniors 60 & Over and Youth 17 & Under get a $5 discount. Add $5 on race day. $14 for event shirt
Register: Here or sign up in person at Run Hub NW (515 High St.) through November 6 at 12:00PM.
Packet Pick-Up: Race day from 8:30AM to 9:45AM