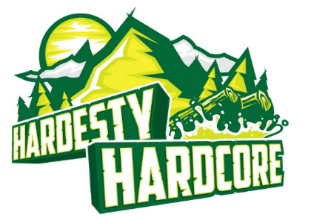 The Hardesty Hardcore, hosted by Level 32 Racing will be taking place on Saturday, September 4th. As in events past, there will be a 14 mile or 5.5 mile distance to choose from.
The 14 mile distance is a great challenge on the beautiful trails near Oakridge. This run will start/finish at the Hardesty Trailhead and will take racers up 3,300 feet in the first 4.5 miles, then descending that same 3,300 feet for the next 4 miles. The remaining 5.5 miles will be rolling hills (which is the 5.5 mile course option).
The 5.5 mile "forest-fiver" isn't as hardcore, but will include rollers with gradual ascents and descents. Shuttles will take participants of this distance to the start line at South Creek Trailhead (sorry, there is no parking at the 5.5 miler start line). Both distances finish at the Hardesty Trailhead parking lot, and trail along 100% single track trails.
There will be 4 aid stations in the 14 miler and 1 in the 5.5 miler with water, electrolyte drinks, and light snacks.
Details:
Date: Saturday, September 4, 2021
Time: 8 AM for the 14 mile and 8:30 AM for the 5.5 mile start (must catch shuttle for 5.5 mile by 8:15 a.m.)
Location: Hardesty Trailhead (Lower)
Price: 14 mile: $40 | 5.5 mile: $30
Regisration: Online here