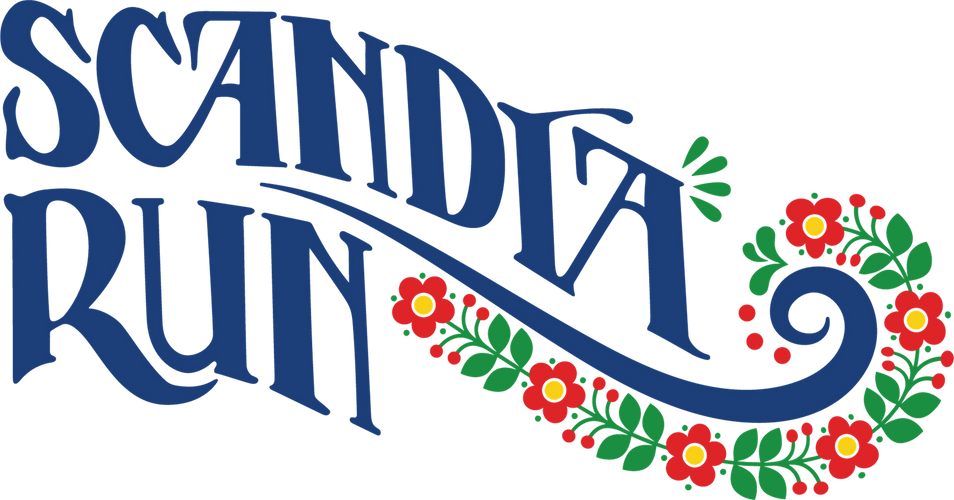 On Saturday August 14th, the 2021 Scandia Run will be taking place in Junction City. This race features a 10k and a 5k Run, as well as an untimed 4 Mile Walk. In addition to these choices, participants can opt to make the 5k or 10k event a team competition for no additional cost. There's even a 400m Scandia Jr run for those 12 and under.
The 10k, a USATF certified course, starts at 8:00AM at 6th and Deal Street in Junction City. Runners will proceed north to Dane Lane, east to Love Lake Road surrounded by beautiful farmland, and loop back to Lyle Day Park.
The 5k will take off 15 minutes after the 10k and follows the same route just past the aid station before returning to Lyle Day Park. This 5k is also USATF certified.
As mentioned previously, a team competition is also an option, and an entire team can get a piece of the glory. There will be a business and open division in both the 5k and 10k and the Top 5 finishers per team will have their times combined for their team score. To register as a team, each person will just want to register under the same team name.
In addition to the running events, there will be a non-timed walk offered. This route follows the 5k and 10k course, and more details will follow. There will be no age group awards for this event since it's an untimed event, but participants will be eligible for the random prize drawings. This walk will take place immediately after the 5k runners take off.
The cost of these events is only $25 for adults and an additional $15 if you want an event t-shirt, made of tech material. The cost of registeration for children ages 11 and under is $20 and they will get a shirt with their registration. The cost of the Scandia 400m Run for youths is $12 with a cotton t-shirt.
Come out for the 2021 Scandia Run for some family fun!!
Details:
What: 2021 Scandia Run 10k/5k/400m Run & 4 Mile Walk
When: Saturday, August 14th, 2021 at 8:00AM (10k) and 8:15AM (5k)
Where: Lyle Day Memorial Park (5th & Deal,) Junction City, OR
Cost: $25 for adults, $20 for children 11 & under. $15 to add on adult event tech shirt. Scandia Jr 400m Run with the Vikings (12 & Under) is $12.
Register: Here Sca