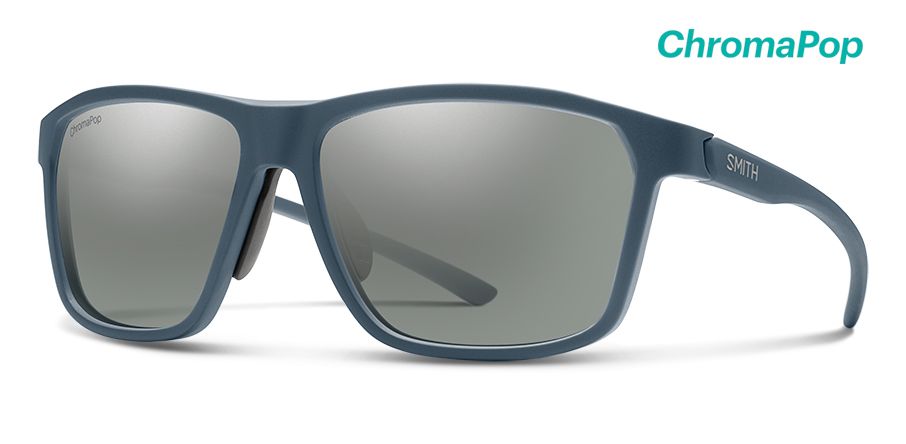 It's officially sunglasses-wearing weather here in the PNW. Maybe not everyone is like me and runs in sunglasses rain or shine, but it has definitely reached that point of the year where we are looking at some solidly long stretches of blissful sunshine (and maybe only a few weeks away from complaining that it's too hot 😊).
I have been pretty picky with my sunglasses, mostly because I am a non-contacts wearing runner with bad eyesight. Therefore, I necessitate a combination of both fit, function, and style. Smith Optics sent us a pair of their Pinpoint Performance Sunglasses, complete with ChromaPop prescription lenses.
Fit:
There were two main styles I was looking at – the Pathway and The Pinpoint. Essentially the difference was that the Pathways had lenses that were just a bit wider that the Pinpoints – the former a medium fit / large coverage and the latter a medium fit / medium coverage. Having worn a larger coverage lens before, I have found that it personally covers too much of my face. However, if your face is wider, or you prefer complete coverage on the sides, you may want to opt for the Pathway (or another pair with that lens sizing) – but I personally would have found those too wide for me. They are also a 8 base lens curvature (models at a '6', like the Pinpoint, are more flat to the face, while larger numbers provide more wrap around). The things you learn.
The glasses come with two styles of interchangeable nose pads made from "megol", a term that I was not aware of prior, but since learned is a compound that pads of many performance sunglasses are constructed from. They have characteristics similar to rubber, but also include a resistance to UV rays and aging. Neither of the nose pads – the continual bridge and the two separate pads – pinched my nose and both held pretty firm even when I was pushing hard on my runs and sweat pouring down my face. Needless to say, I didn't spend my time pushing my glasses back on my face like I had with my previous pair. In fact, they hardly shake at all – whether I am doing long runs or even some makeshift outdoor HIIT – they fit amazing well without shaking all over the place. And even though they fit snugly, my eyelashes did not touch the lenses at all – an absolutely no-brainer for glasses wearers.
The frames are really light and are constructed from TR90 material, which ranks on the top when looking for both durability and comfort. The construction also makes them more resistant to breaking from dropping – something I have done a few times already and will inevitably do again.
Function:
These work surprisingly well in both low light and bright light conditions, thanks to the ChromaPop polarized lenses. I found this to be a fitting name as the world around me popped when putting these on. My eyes were not subject to any strain and I don't feel like I am in a dark cavern when wearing – even when the sun is going down. Here's some more technical jargon about what ChromaPop lenses do:
A proprietary combination of patented polarization and color management technology creates incredible clarity. ChromaPop lenses maximize color and contrast by improving the speed of visual processing so you see truer color, faster.
And lastly, I'm not going to bore you with lens construction (as it's over my head anyways), so I'll just leave this picture here.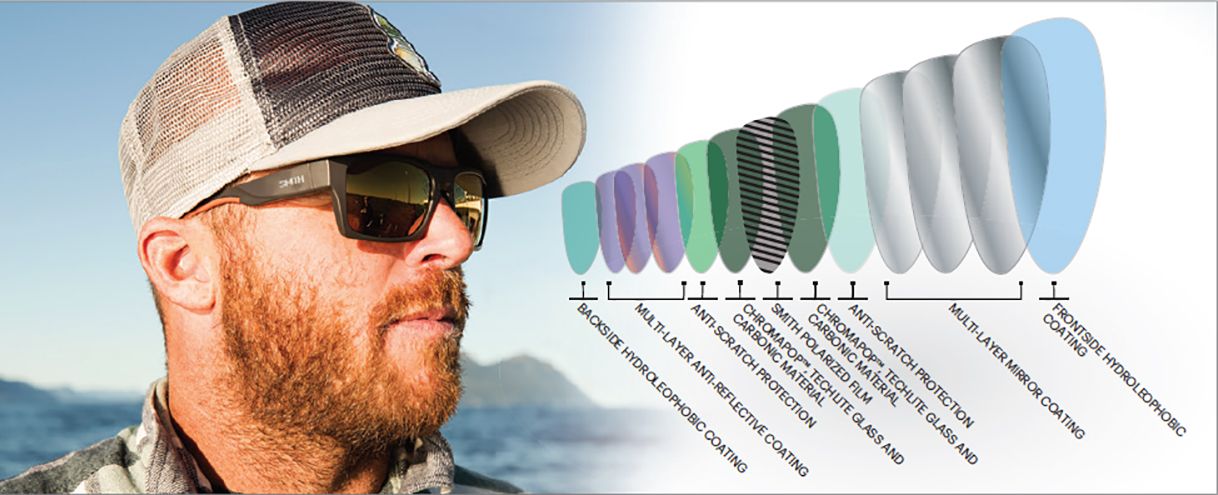 However, one thing that I can put out there is the Hydroleophobic coating, which sounds like a disorder, but actually provides a barrier on the lenses that will bead up water and disperse it without the streaking that many of us glasses wearers are used to.
Style:
The Pinpoints are a great option that sit in the middle ground between eyewear for running and also for casual use.  The look a little less like athletic frames you often see on our Olympian sprinters, and a little more like something you could wear to any summer street fair in Portland. In fact, Molly Seidels' sunglasses style at the 2020 Marathon qualifier are a good style comparison.
In a flash, the Pinpoint transform from a functional street-style sunglass to race-ready performance equipment with the addition of the saddle bridge nose pad. Both of the interchangeable nose pads feature the comfort and traction of megol rubber, with the performance pad offering enhanced stability and grip for running and biking.
These come in a variety of color options. I opted for the simple Matte Iron, but there is also:
Matte Tortoise
Matte Black
Black
Crystal Mediterranean (blue)
The ChromaPop lenses also have a variety of options, but not all are available for each frame. I received the Polarized Platinum, but there is also:
Black
Brown
Violet Mirror
Red Mirror
Igniter (pink)
I don't shop for sunglasses too often, but I feel that the $169-$199 price tag for sunglasses of this quality are quite in line with what is out there (and these are on sale right now for under $145!). I am fairly certain I spent near that amount for glasses through my medical insurance a few years ago and I didn't get nearly as high quality frames and lenses as these. Not to mention that they have a Lifetime Warranty.
I continue to love wearing Smith Optics glasses and I know my eyes feel the same way.
---
Pinpoint w/ ChromaPop Lenses ($179)$143.20

ChromaPop™ lenses
Medium fit / medium coverage
TR90 frame material and stainless steel
Auto-lock hinges
6 base lens curvature
Evolve eco-friendly frame material
---
Thank you to Smith Optics for providing us with sample items. Please read our transparency page for info on how we do our reviews.