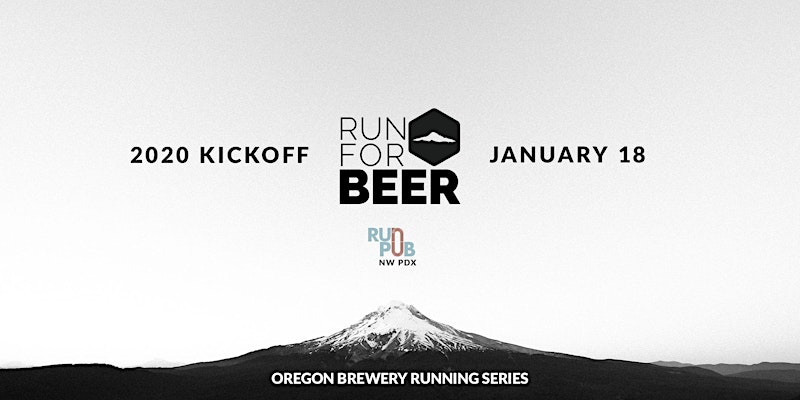 The Oregon Brewery Running Series has been around the Portland area for several years now, and on Saturday, January 18th, they are kicking off the 2020 season with a party and brewfest at Portland Running Company's newest store: The Run Pub on Raleigh St in Northwest Portland.
The Kickoff Party starts with a VIP event at 5pm where you can beat the crowds and have first access to beer tastings, food, games, and vendor givaways. VIP tickets are on sale for $25, and they include an OBRS t-shirt. General admission tickets ($15) will get you through the door starting at 6pm. This is an open house type event where you can come and go as you wish, but you should know that there is a brief presentation and raffle drawing at 7pm, and beer service will end promptly at 8pm.
At the party, you can also purchase series passes and event ticket packs at significant discounts. The non-transferable full season pass at $279 will get your registered for all 26 events in 2020, making it around $11 per race, plus you'll receive additional perks. Event packs let you buy registration codes for 2, 6, 12, or 20 events, which come at a 20-40% discount, depending on the pack. This allows you to pick and choose the 2020 events you want to participate in. With 26 events between February 15th and November 7th, you'll be sure to find a few Saturdays that fit in your schedule. These fantastic discounts are only available at the kickoff party!
So join the party, learn more about OBRS and its charity partners, sample some beers, and see the new Run Pub. Tickets are on sale through Eventbrite here.
The Oregon Brewery Running Series is about inspiring Oregonians to Be Active, Have Fun, and Give Back. We host untimed family-friendly 5K fun runs that start and end at some of Oregon's best breweries.

Participants walk or run 3.1 miles, then drink beer! Everyone is invited to enjoy the day's entertainment: live music, great food, giveaways and activities with partners and sponsors. Everyone receives a craft brew, and a collectors pint glass or seasonal swag item. 10% of our proceeds help support our nonprofit partners, the Oregon Brewshed Alliance and Dollar For Portland.