Keeping warm in Under Armour's new IntelliKnit Phantom Sweater
It's officially here. Fall. 2019 has provided an interesting last few months for runners, with many like myself able to take to the streets and trails in short sleeves and running shorts. It's just been that mild (and quite frankly amazing) weather. But the last few days have dipped us back into normalcy, with overcast skies and cool to cold temperatures.
So while this is a bummer for me, it does allow us to jump a little bit more into apparel items that have been designated to the backs of closets, dressers, and bins – long sleeve, cold-weather tops.
Sigh.
Under Armour's latest apparel innovation is their IntelliKnit Phantom Sweater, a quality top in both performance and style, with some new technology threw in for good mix. First and foremost, it is made from a "technologically advanced" Japanese yarn that is said to dry fast and hold heat in – a marriage that would offer warmth and durability. I will say that the first time I put this on was just to wear around the house. Within a handful of minutes doing moderate housework I was already super warm and toasty, so whatever they are doing sure works. And somehow, even with the level of warmth this provides, it isn't bulky or overly heavy.
The fit itself is quite nice. It's designed to be more of a standalone item so it's tighter and "next to skin" so size up if you need some extra play. I went with an XL as opposed to a L and did not regret it. Even though it's designed to be slim-fit, it is very stretchy so I never felt constricted when running in it. It's also super soft and has reflective bands on the arms that are great for night / morning runs.
The IntelliKnit Sweater is even a nice crossover piece – potentially even classifying as "athleisure". It's obviously completely functional to run in, but can double up as a casual sweater to wear out and about as well. Shoot, you could probably even go from run to dinner in the same top due to its sweat-wicking and odor-resistant properties. Maybe toss some deodorant on just in case, but still – it can fit right in at a casual restaurant. I think about all of Portlands evening runs that culminate with a beers at a local brewery and think this would be perfect for those.
I never would have thought that a knit sweater could be an effective and functional piece of running wear, but the IntelliKnit Phantom has proved me wrong. Bring on winter now – I'm more ready than ever.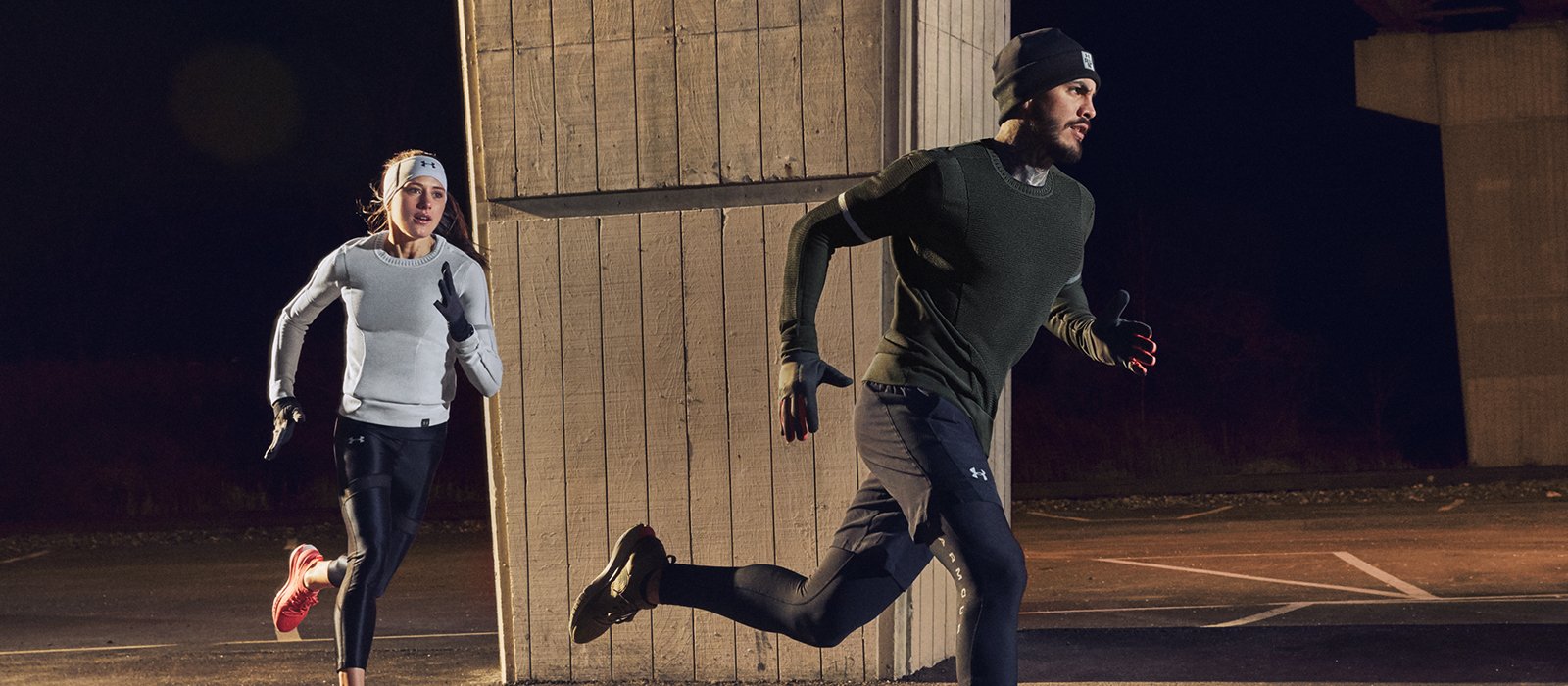 Company:
Product: 
---
Thank you to Under Armour for providing us with a sample item. Please read our transparency page for info on how we do our reviews.