One of my favorite events of the summer is the Salem Summer Solstice 10k / 5k  held in the evening on the longest day of each year. The event seems to get bigger every year and Minto Brown Island Park, a large area itself, seems to become smaller and more intimate as the Willamette Valley running community comes out in droves.Both distances start at the same spot on a paved path. BEWARE – Don't expect to start very fast unless you are at the front of the line. The 5k features a quick out-and-back on the narrow path and can cause A LOT of chaos as the 5k runners do a quick turnaround, while the 10k runners continue on the path further. If you are not heading for a PR, I'd suggest just taking it easy and not getting bent out of shape. However, after this turnaround, it's pretty smooth sailing, with beautiful landscapes, for the remainder of the race!
The 5k returns near the starting line and then heads further north on paved paths before finishing up with a lovely run along the banks of the Willamette River. The 10k weaves through tall trees, a filbert orchard, and through the slough before rejoining with the path and completing the wonderful river backdrop to the finish.
The entry fee is low and doesn't include a shirt. However, it does include a post-race ice-cream sundae courtesy of the Willamette Valley Road Runners. Nothing screams summer like a run and ice cream to me.
Where: Minto Brown Island Park
——————————————————————————————————————-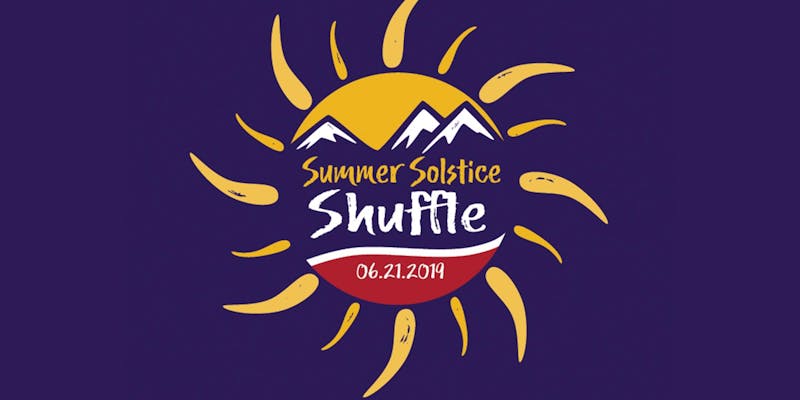 Another way to celebrate the longest day of the year is by checking out the
Summer Solstice Shuffle
in Redmond – an untimed 5k and 1-mile through the awesome Dry Canyon Trail. If you haven't ran here before, you definitely should – and this is a great reason to check it out.
The race benefits
Mosaic Medical
's classes and groups offered for those experiencing chronic pain and mindfulness seminars for help with anxiety.
Afterwards, there will be a great after-party, with music by Precious Byrd until 9pm (they are awesome!), food carts with tacos and bowls for purchase, a Kids Zone, and a miniature health and wellness fair with some partner agencies.  and the opportunity to learn more about the health and wellness resources available at our clinics and other partner organizations in region.
When: June 21st at 5p
Where: American Legion Park