What Run Oregon is Wearing: 828 Leggings from Brut Force Athletics (Launching soon!)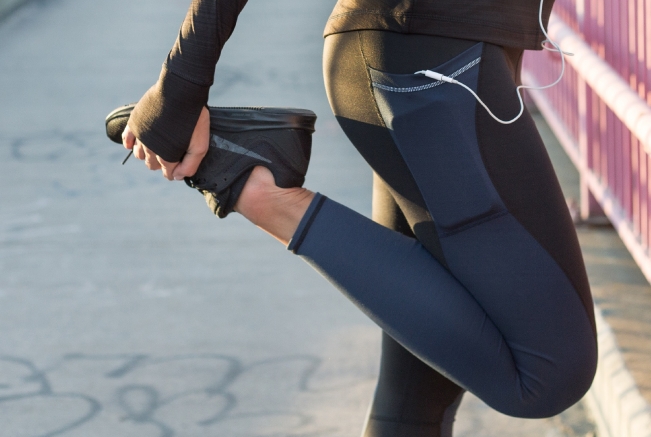 After hearing about 
Brut Force
Athletics and their launch into the activewear market, I was really excited to test out their first item, the
828 Leggings
. They have designed these to be wearable all day – hence the name, "828", for 8 (to) 8. We're talking about leggings that you can wear all day? Sign me up! With multiple pockets, sleek design and comfort, you really can wear these things anywhere.
When I first took them out of the package, I was pleasantly surprised on how the looked right off the bat – I absolutely loved them. These are leggings that I can wear with just about anything in my closet. The other thing that immediately caught my eye was the pockets. This is one of the major things I consider when buying athletic pants – does it have enough pockets to hold everything I need to take with me when I'm literally on the run? These leggings have side pockets, big enough to hold a cell phone, as well as a back pocket that can also hold a phone or other items such as keys, credit cards, money etc.
They use Argent Flex, a revolutionary trademarked technology that blends antibacterial silver-coated fibers with high quality nylon and lycra, to keep it flexible and strong enough to withstand any activity. They also have moisture-wicking features and odor and stain resistance, which puts these right in the category for function and comfort.
The 828's are available in 2 lengths and 3 colors. They also come complete with reflective detailing, an adjustable drawstring, and flat lock seams to prevent chafing.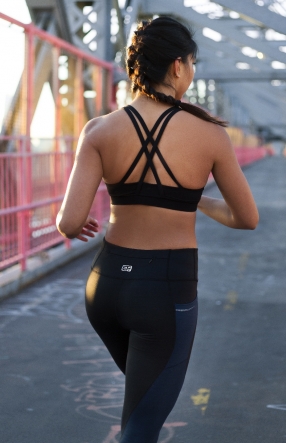 After trying them on and wearing them for several workouts, I was blown away by the quality and comfort. Most of the time, I am in my activewear much longer than I anticipate. From school drop offs and pick-ups, to running errands after working out, I'm always doing something and changing just isn't always worth it. Sometimes after a workout, and not being able to change directly out of my clothes, I get self-conscious about the way I smell (editors note: we all do). With the 828's, it wasn't nearly as large of a concern on my mind, considering their unique fabric (did I mention that the Argent Flex contains the highest amount of silver-coated yarn ever woven into a pair of leggings, and those silver threads kills 99.9% of odor-causing bacteria?).
The 828's have quickly become my go-to choice for pants. They have a great design, are very comfortable, and can keep up with any activity that my day dictates. I frequently wear mine running and coaching,a nd seeing that Fall is just around the corner, these will take me into the milder weather of the season and really keep me moving along quite well.
To find out more about Brut Force Athletics and get 25% off their 828 Leggings click
HERE
.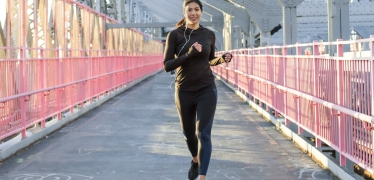 Product: 828 Leggings
Specs taken from website:
Our revolutionary new Argent Flex™ fabric features an unparalleled combination of odor-blocking, quick-drying technology and stretch on a detail-driven silhouette that boosts your workouts—and your look.

A specialized blend of nylon, Lycra and high-tech silver thread that is lightweight, breathable and moisture-wicking, our patented fabric is cut in the half-moon gusset preferred by dancers to allow for an even greater range of movement.

Smooth and sculpting, our high-rise silhouette boasts an elastic waistband with an adjustable drawstring so you feel both supported and secure throughout your workout.

Argent Flex™ fabric works overtime both inside and out to keep you dry: Next to your skin, the innermost layer wicks away sweat—without leaving visible moisture marks (bye-bye, sweat stains)—while the outer surface repels everything from rain to coffee spills. 

Argent Flex™ fabric contains the highest amount of silver-coated yarn ever woven into a pair of leggings. That superior percentage of silver threads kills 99.9% of odor-causing bacteria on contact, so you segue seamlessly from crunch-time workouts to downtime lounging.
Thank you to Brut Force Athletics for providing us with a sample. Please read our transparency page for info on how we do our reviews.