Foot Traffic's fall All-Comer Cross Country Series starts off on September 14th, with other meets scheduled for September 28, October 5, and October 19. These are youth XC races and are only $3 per participant. Plan ahead with your running kiddo's busy weekends!
Here are some low cost races for this week/weekend: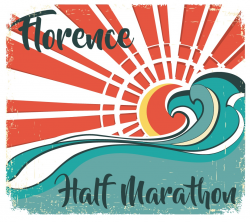 And some other races to keep in mind:
Price increases coming soon:
The Twisted Pine Half Marathon & 5-miler in Newport on September 15 has a price increase on August 19. Sign up by then and the half is $60 and the 5-miler is $45.
The ORRC Turkey Trot has a price increase on August 21. Until then, it's $15 for members and $25 for non-members. This race is on Thanksgiving morning at the Oregon Zoo.
The Raw Oregon Honey XC 5k is the "cross-country race for everyone." High school runners can sign up for $25 and adults for $30, as long as you sign up by September 4, otherwise prices go up $5. This Oregon City race is on September 15.