What Run Oregon is Wearing: Tempo sunglasses from Smith Optics (with ChromaPop lenses)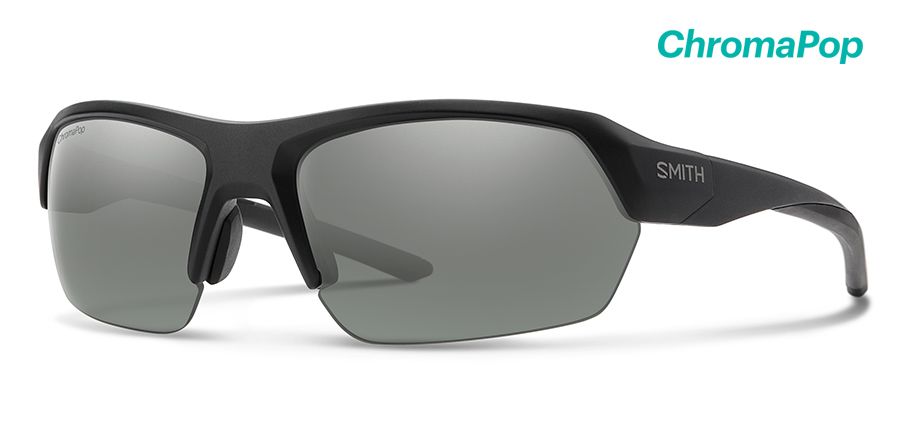 It's officially sunglasses-wearing weather here in the PNW. Maybe not everyone is like me and runs in sunglasses rain or shine, but it has definitely reached that point of the year where we are looking at some solidly long stretches of blissful sunshine (and about 3 days away from complaining that it's too hot 😊).
I have been pretty picky with my sunglasses, mostly because I am a non-contacts wearing runner with bad eyesight. Therefore, I necessitate a combination of both fit, function, and style. Smith Optics sent us a pair of their Tempo Sunglasses, complete with ChromaPop prescription lenses.
Fit:
There were two main styles I was looking at – the Tempo and The Tempo Max. Essentially the difference was that the Max' had lenses that were just a bit wider that the Tempos. Though Smith Optics calls this a "medium" coverage lens size, I found that they covered much of my face. If your face is wider, or you prefer complete coverage on the sides, you may want to opt for the Max – but I personally would have found those too wide for me. They are also a 9 base lens curvature (models at a '6' are more flat to the face, while those at '9' provide more wrap around).
The nosepads are "megol", a term that I was not aware of prior, but since learned is a compound that the pads of many performance sunglasses are constructed from and gives them characteristics of rubber, as well as resistance to UV rays and aging. They didn't pinch my nose and held pretty firm even when pushing on my runs and sweating down my face. Needless to say, I didn't spend my time pushing my glasses back on my face like I had with my previous pair.
The Tempo Frames were really light (constructed from TR90 materials) and are essentially constructed with two different materials. The frames that extend over the lenses, as well as halfway down the arms, are made from a hard thermoplastic. The other half of the arms extending to the ends are also made from megol, which kept my ears and head from feeling smashed, will still keeping my glasses holding strong without sliding all over the place. The TR90 construction also makes them more resistant to breaking from dropping (something I have done a few times already).
Function:
These work surprisingly well in both low light and bright light conditions, thanks to the ChromaPop polarized lenses. I found this to be a fitting name as the world around me popped when putting these on. My eyes were not subject to any strain and I don't feel like I am in a dark cavern when wearing – even when the sun is going down. Here's some more technical jargon about what ChromaPop lenses do:
"A proprietary combination of patented polarization and color management technology creates incredible clarity. ChromaPop lenses maximize color and contrast by improving the speed of visual processing so you see truer color, faster."
And lastly, I'm not going to bore you with lens construction (as it's over my head anyways), so I'll just leave this picture here.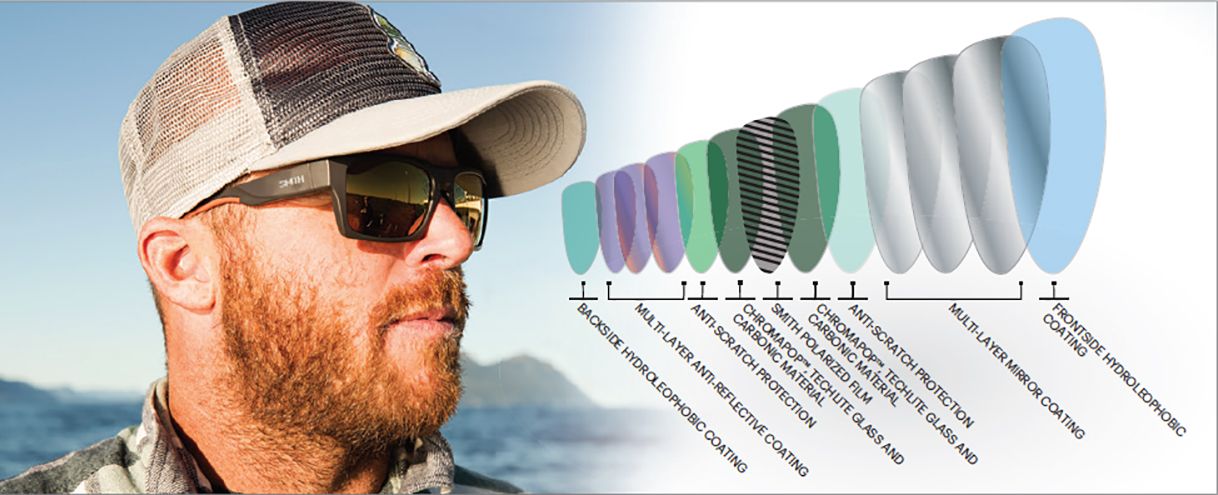 However, one thing that I can put out there is the Hydroleophobic coating, which sounds like a disorder, but actually provides a barrier on the lenses that will bead up water and disperse it without the streaking that many of us glasses wearers are used to.
Style:
The Tempo comes in a variety of color options. I opted for the simple Matte Black, but there is also:
Matte White
Matte Tortoise
Matte Sunburst (Salmon)-Black
Violet Spray
Acid-Matte Black
The ChromaPop lenses also have a variety of options, but not all are available for each frame. I received the Polarized Platinum, but there is also:
Sun Green Mirror
Brown
Black
Sun Red Mirror
I don't shop for sunglasses too often, but I feel that the $169-$199 price tag for sunglasses of this quality are quite in line with what is out there. I am fairly certain I spent near that amount through my insurance a few years ago and I didn't get nearly as high quality frames and lenses as these. I am loving these glasses.
---
Tempo w/ ChromaPop Lenses ($199)

Semi-rim construction with interchangeable 

ChromaPop 

lenses for bright light and low light conditions
Megol nose pads
Performance injected TR90 frame material
9 base lens curvature
Auto-lock hinges
Rx compatible
Medium fit/coverage
Includes additional 

ChromaPop

 Contrast Rose Flash lenses
---
Thank you to Smith Optics for providing us with sample items. Please read our transparency page for info on how we do our reviews.