Race Preview: 2017 Oregon Brewery Running Series – Hopworks Urban Brewing (Vancouver)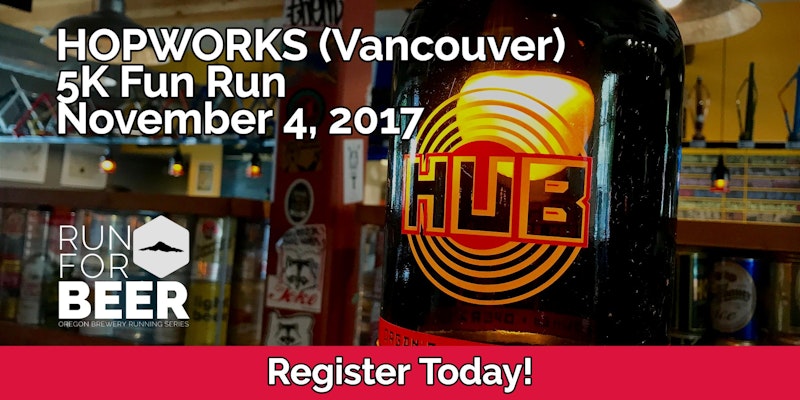 This is the second-to-last Oregon Brewery Running Series event of the year! Hopworks Urban Brewing (or HUB for short) in Portland was one of the first Oregon breweries that I ever visited. They have a large array of beer, sustainable brewing practices, and a great atmosphere. We even did a Kegs & Legs feature on one of their beers. HUB has recently expanded to a second location across the river in Vancouver, and will be the starting and finishing point for the November 4th event.
The course is still TBD, but we have heard that all of these events do a great job with their courses. As with all BRS runs, there is no chip timing, the course is not closed, and there are no finisher's medals, but everyone has lots of fun on the course and at the after party. Roads will be open to traffic, and you are expected to follow the rules of the road. Race volunteers will be stationed at crucial spots along the way to keep you on course. After the run, enjoy a brew from HUB, and you'll go home with some swag from the brewery, the run series, or other sponsors.
BRS Hopworks Urban Brewing details:
When: Saturday, November 4, 2017 at 11a
Where: Hopworks – Vancouver
What: 5k-ish fun run
Registration: Online here
Registration cost: $40 with shirt, $30 without
Registration includes: race entry, one pint from HUB, pint glass or other swag.