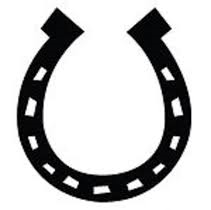 I have driven up and down the Oregon Coast so many times in the past year. From Brookings to Astoria, I have seen my fair share of coastal wonder. I have also made a mental list of places to return and explore when I am not on a time crunch. One such area is nearby Florence – home to the Cape Mountain Trail Runs next month.
Florence is most readily accessible from Eugene, and is almost the midpoint of the Oregon 101.  It is probably best known for its dunes and the dune buggy culture and recreation there. But if you venture to the other side of the highway, and head north a little bit, you will be tucked nicely in side coastal mountains and great trails (or so I've heard). The Cape Mountain 10 and 4 milers take place on such trails – a single track trail that is part of the USFS Coast Horse Trails System. The course map can be viewed here, and expect to tackle 1850 feet of elevation gain to the top of Cape Mountain. This pinnacle has a fire lookout location that should provide amazing views of the surrounding area and even the ocean.
There will be an aid station at mile 4.5, so if you expect to need more aid, please plan to bring your own. There is also a 4-hour time limit. The event is a fundraiser for the Siuslaw High School and Cross Country teams, so your miniscule entry fee ($30) will be put to good use.
Cape Mountain Trail Run
Where: Horse Creek Trail System (North of Florence)
When: Saturday, June 11, 2016 at 10am
How Much: Register online here or mail-in; $30