Product Review: Rhone Apparel
First off I have to say the packaging that the products arrived in was very impressive. I know packaging really doesn't affect how the product will perform, but it does something psychologically to get a fancy pack job! The attention to detail was something that really jumped out at me when I first pulled everything out. Little hidden pockets in the shorts, and hidden sayings on the clothes were a nice little personal touch from the makers. Inside the shorts on the drawstring it read "made for men, fit for kings" and on the inside of the socks along the top it says "character" on one and "is power" on the other. Its small things like these that make a big difference in my opinion.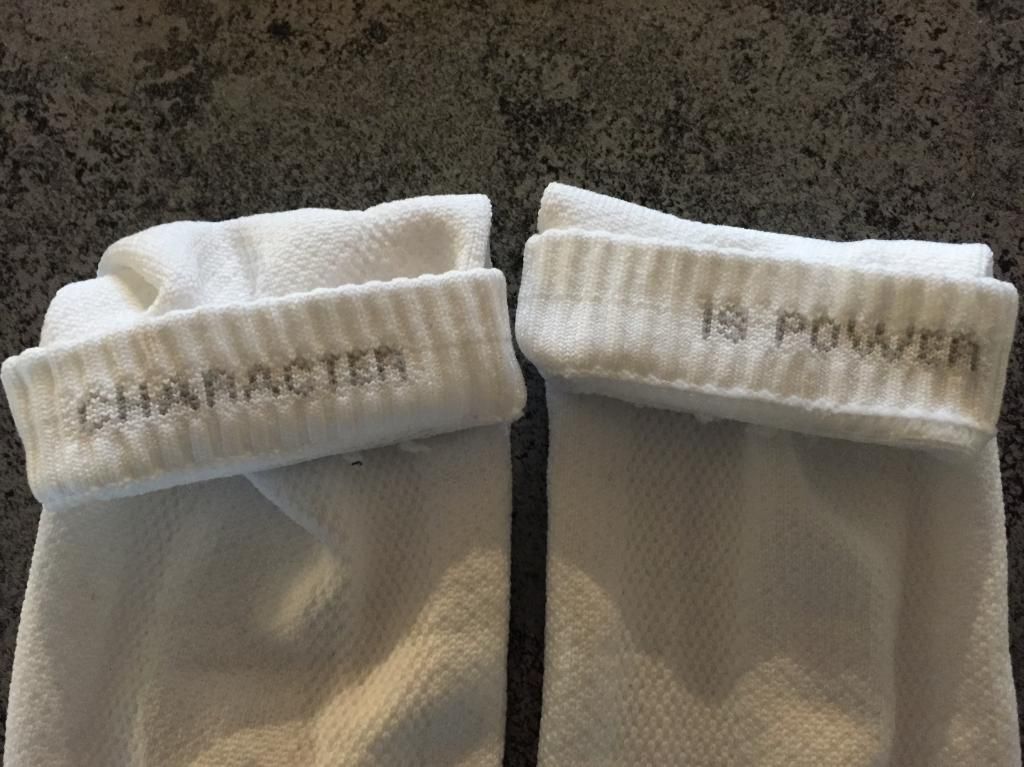 There was two things that I noticed about the manufacturing process that caught my eye -the first of which was SilverTech material used in the clothes. The way they explain the it on their site is "Rhone's SilverTech incorporates silver's powerful properties into the synthetic fibers of each thread. And unlike typical antibacterial and anti-odorant treatments which last for 15-20 washes, our SilverTech is permanent—built into the actual garment." I think this is a great feature to have in clothes that will undoubtedly get full of sweat. The second feature that jumped out to me was the chafe free flatlock seaming. I think most runners will agree that anything that helps aid in the diversion of chafing is a plus! 
I've taken this set out for a few runs here in the cold Oregon winter, and have nothing but praise so far. The material is light weight and provides warmth without being bulky. I personally can't do jackets, tights, or pants when running so being able to throw on a long sleeve, shorts, and long socks makes the perfect cold weather run outfit.
In the shorts there are a few hidden pockets and one with a zipper which I used on a recent race to secure my car key. I am always fearful of losing it while out on runs and love the fact there is a hidden zipper pocket. The elastic material felt good around the waist not like some cheap gear I have had in the past that stretches out, and they also have drawstring if need an extra cinch.
The shirt although made for being active is fashionable enough to wear in between time. I really liked the fit which was fairly snug and form-fitting. The material is comfortable, breathable and kept me dry. I can definitely see myself wearing this shirt just out and about because of its comfort and style.
The compression socks are comfy, and also have the SilverTech material meaning no foot funk! With great calf support and style these socks are a win.
All in all I must say I'm a little disappointed I hadn't heard of Rhone before. The quality of the manufacturing and attention to detail is what really won me over. In my future I will be ordering one of their hoodies to wear around just for its style. With free shipping right now on all orders over $75 go ahead and treat yourself to some new gear, because after all you deserve it!